A clean and safe port region for local residents and businesses.
Minimising any nuisance or inconvenience
Port activity inevitably generates noise, odours, light and dust. We implement and promote measures to minimise any nuisance or inconvenience. This requires cooperation with customers, innovative solutions, and perseverance.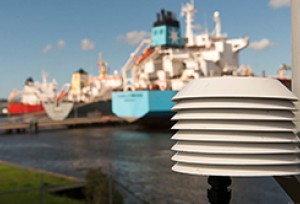 Odour
41 eNoses (odour detectors) have been installed around the North Sea Canal, near oil terminals and other potentially odour-emitting businesses.
The eNoses detect changes in air composition. This allows businesses to take targeted measures. During loading and unloading at oil terminals, vapour recovery systems are used to capture product fumes emitted by vessels.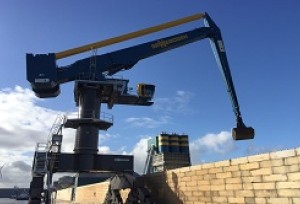 Noise
We contribute to significantly reducing noise at the source by investing in technology for businesses.
Recent examples include replacing back-up beepers and investing in an electric crane on the Hembrugterrein site. We have also installed soundproofing insulation in homes in Zaanstad and provided new fundings for sound-insulating ventilation systems.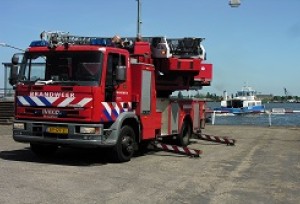 Fire safety
The Harbour Master's Division has a supporting role in controlling fires by supplying fire extinguishing capacity with the vessels, along with a fire-extinguishing pontoon.
Port of Amsterdam was involved in establishing the Veiligheidshuis (Safety House). This is a shared fire station, specialised in controlling industrial fires in order to improve fire safety in the Western Port Area.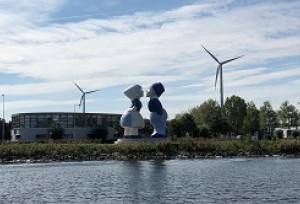 Recreation
The port area offers numerous recreational opportunities. We are investing in a variety of projects.
These include the Ship visitor centre, cycling trails and various works of art in the Port, including kissing couple XXXL. We also host the SAIL Amsterdam maritime event every five years.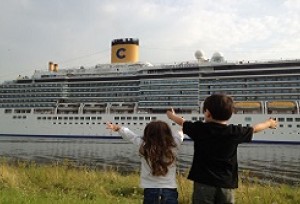 Promoting green fuel
We are involved in developing new, renewable fuels. Think of synthetic kerosene, which could play a significant role in making the aviation industry more sustainable.
Berths for barges, passenger ships and fishing boats are all equipped with shore power connections. This is better for the environment and prevents noise pollution. We support European regulations for the compulsory use of shore power. And we encourage vessel operators to use LNG instead of diesel by offering an additional discount on their harbour dues.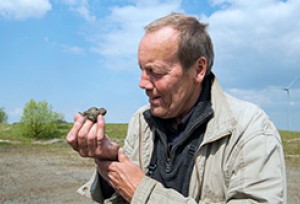 Nature
Our Port is surrounded by Natura 2000 nature protection areas. These include the North Sea Coastal Area and the Oostvaardersplassen nature reserve. These areas are protected because of their biodiversity and abundant plant varieties and animal species.
Biodiversity in the Port continues to be improved with the addition of ecological corridors, a protective wall for swallows, fish-spawning areas, natural ponds and bat boxes. Area management policies are focused on keeping animals' breeding places intact as much as possible, which has improved plant biodiversity in the process.
Read more
We also monitor the disposal of ship waste, collect domestic water and wastewater free of charge, and facilitate large-scale waste collection. As part of the 'Clean Waters in the Greater Amsterdam Area' cooperation agreement, we and our partners are working on reducing litter in the various water bodies around Amsterdam. We also promote the practical use of sand and building materials released at building and demolition sites in the Port.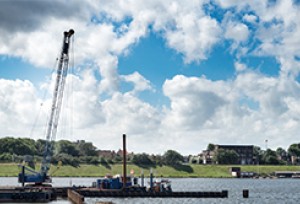 Dust
Five permanent measuring stations located in the greater port area measure air quality on an ongoing basis. Measurements by the Public Health Service of Amsterdam (GGD) and the Bureau Luchtkwaliteit air quality agency provide us with information on air quality in our port area.
Average levels of nitrogen (NOx) and particulate matter (PM10) in the port area are comfortably within the standard of 40 μg/m3. While no standard limit has been set for sulphur, these levels are relatively low and have fallen over the past five years. However, we continue to monitor concentrations on a quarterly basis. This way we can quickly detect any changes and intervene if necessary.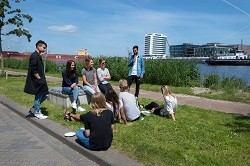 Liveability survey
A large-scale liveability survey was conducted among residents and recreational users of the North Sea Canal Area.
This revealed that, while the port and local industry do cause some degree of inconvenience, this has a very limited impact on the liveability in the residential areas and public perception of the recreational areas. The survey found that residents and recreational users perceive airplane noise as the main source of nuisance.
Watch the videos (in Dutch)
Wind energy in the Port
Wind energy is currently the cleanest, safest and least expensive way to reduce carbon emissions.
Through energy provider Amsterdam Energie, you can purchase green energy directly from our Ruigoord wind farm. In doing so, you contribute directly to making Amsterdam a more sustainable city. You also have the option to generate your own energy.
Discover the port
Do you want to see live what's going on in the port of Amsterdam? Or how the port contributes to a sustainable future? There is a lot to discover in the port.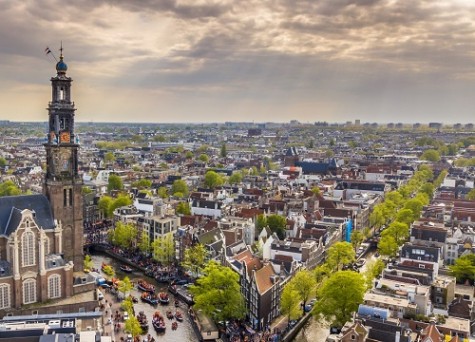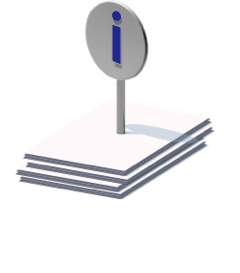 Do you experience nuisance?
It may happen that you want to report a nuisance in public space. For odour, dust or noise nuisance from companies you can contact the Omgevingsdienst.
All other reports about public space and nuisance should be made directly to the municipality of Amsterdam. This is where your report will be dealt with most quickly. The authority responsible for your specific report will then contact you.