A clean and safe port region for local residents and businesses.
Wat we doen om een schone en veilige haven te creëren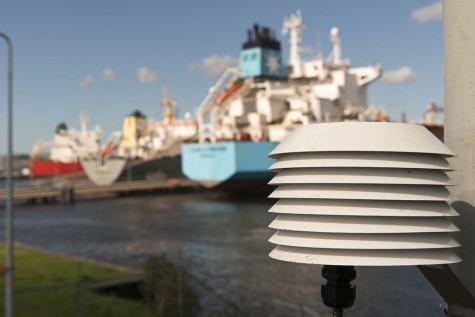 Geur
Er staan 41 eNoses (geurdetectoren) rondom het Noordzeekanaal, bij olieterminals en andere bedrijven die mogelijk geur afgeven.
De eNoses signaleren veranderingen in de luchtsamenstelling. Zo kunnen bedrijven gericht ingrijpen. Ook worden bij alle olieterminals tijdens het laden en lossen met dampverwerkingsinstallaties productdampen uit schepen opgevangen.
Brandveiligheid
De Divisie Havenmeester ondersteunt in het bestrijden van branden door het leveren van bluscapaciteit met de vaartuigen en een blusponton.
Port of Amsterdam is een van de initiatiefnemers van Gezamenlijke Brandweer Amsterdam (GBA). GBA is gespecialiseerd in industriële incidentbestrijding en werkt aan het verhogen van de brandveiligheid in het Westelijk Havengebied van Amsterdam.
Stof
Vijf permanente meetstations rond het havengebied meten de luchtkwaliteit continu. Door metingen van de GGD en Bureau Luchtkwaliteit hebben we inzicht in de luchtkwaliteit om ons havengebied.
Bekijk rapportage luchtkwaliteit van 2022
De gemiddelde waarden van stikstof (NOx) en fijnstof (PM10) rondom de haven voldoen ruim aan de norm van 40 μg/m3. Zwavel (SOx) heeft geen normgrens, maar is relatief laag. De waarden zijn de afgelopen vijf jaar verbeterd. Toch monitoren we de concentraties elk kwartaal. Zo signaleren we veranderingen snel en kunnen we bijsturen waar dat nodig is.
Schone scheepvaart
We werken mee aan de ontwikkeling van nieuwe, duurzame brandstoffen. Denk aan synthetische kerosine, dat een grote impact kan hebben op de verduurzaming van luchtvaart.
Ligplaatsen voor binnenvaart, passagiersschepen en vissersvloot zijn voorzien van walstroomaansluitingen. Dit is goed voor het milieu en voorkomt geluidsoverlast. We zetten ons in voor Europese walstroomplicht. En we stimuleren schepen die op LNG in plaats van diesel varen via een extra korting op het havengeld.
Natuur & recreatie
Onze haven wordt omgeven door Natura 2000-gebieden, zoals de Noordzeekustzone en de Oostvaarderplassen. Deze gebieden worden beschermd vanwege hun biodiversiteit en plant- en diersoorten.
Bekijk rapportage Visstand IJ 2018-2020 (PDF)
De biodiversiteit in de haven wordt steeds groter door de aanleg van ecologische oevers, zwaluwenwand, vispaaiplaatsen, paddenpoelen en het plaatsen van vleermuiskasten. Ook is het gebiedsbeheer erop gericht broedplaatsen van dieren zoveel mogelijk in stand te houden. Door deze stimulans groeit de rijkdom aan soorten ook onder de planten.
Het havengebied biedt ook veel mogelijkheden voor recreatie. Daarom investeren wij in verschillende projecten.
Een aantal voorbeelden zijn het bezoekerscentrum Ship, leuke fietsroutes en kunstobjecten in de haven zoals kissing couple XXXL. Ook zijn we elke vijf jaar trotse gastheer van Sail Amsterdam.
Geluid
We dragen bij aan geluidsvermindering op de bron door te investeren in technologie bij deze bedrijven.
Bijvoorbeeld door vervanging van achteruitrijd-piepjes van vrachtwagens. Of te investeren in een elektrische kraan op het Hembrugterrein. Ook hebben we geluidsisolatie bij woningen in Zaanstad aangebracht. En een nieuwe subsidie beschikbaar gesteld voor geluidsisolerende ventilatie.
Leefbaarheid
Er is een groot leefbaarheidsonderzoek gehouden in het Noordzeekanaalgebied onder bewoners en recreanten. Dit onderzoek liet zien dat de haven en industrie overlast geven, maar dat deze van zeer beperkte invloed is op de leefbaarheid van de woonomgeving en de beleving van de recreatiegebieden. De meeste hinder die bewoners en recreanten bleken te ervaren, is lawaai van vliegtuigen.
Watch the videos (in Dutch)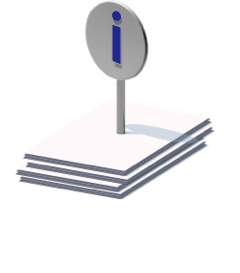 Do you experience nuisance?
It may happen that you want to report a nuisance in public space. For odour, dust or noise nuisance from companies you can contact the Omgevingsdienst.
All other reports about public space and nuisance should be made directly to the municipality of Amsterdam. This is where your report will be dealt with most quickly. The authority responsible for your specific report will then contact you.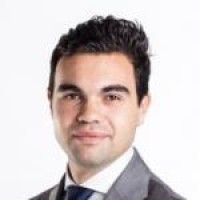 Raymond Dubos
Director of Spatial Planning and Environment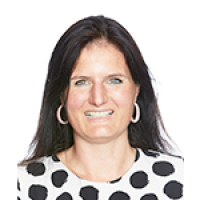 Marit Hooijboer
Project leader of Spatial Planning and Environment