By 2030, Port of Amsterdam will be a sustainable energy port that is strongly connected to its surroundings. In addition to jobs, prosperity and green energy, the port will be responsible for a clean living environment where industry and shipping can co-exist in a responsible and sustainable manner with an urban living environment.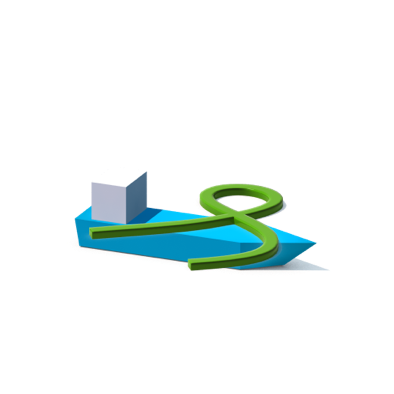 Vision Clean Shipping
Clean shipping is one of the pillars of this sustainable port; without a port there would be no shipping and vice versa. To this end, the Port Authority has developed a Clean Shipping Vision, with strategic objectives and a program until 2025. 
In addition, this vision provides a look ahead to 2050. The aim of this vision is to reduce the emissions from shipping in the port to emission neutral in 2050. However, we cannot do this alone and need both the shipping industry and other ports to do so. If several ports facilitate and stimulate clean shipping, this will also speed up the implementation of new and cleaner technologies on board. With this vision, Port of Amsterdam has a pioneering role.
Vision Clean Shipping: 3 pillars
Maritime Energy Carriers (MEC)
Goal: Offer sustainable maritime energy carriers in the port and influence shipping to use them.

Contributes to:
The realisation of Port of Amsterdam as a Multi Fuel Port by offering safe, efficient and environmentally friendly transhipment of new emission neutral fuels, such as hydrogen, and hydrogen-based synthetic fuels (methanol and in the future perhaps ammonia) in the Port of Amsterdam;
Green Lanes in which ships can bunker the desired emission neutral fuel.
Port Emission Reduction Technologies (PERT)
Goal: to optimise the use of port technology, including shore-side electricity, to reduce ship emissions.
Contributes to:
Improvement of local air quality;
Reducing noise in the built environment;
Reducing CO2 emissions from the Amsterdam metropolitan region.
Port Call Optimization ​(PCO)
Goal: to reduce emissions by optimising shipping handling processes.

Contributes to:​
An uninterrupted passage with less waiting times and manoeuvring movements;​
A shorter stay in the port for the planned port activities;
Making any longer stay in the port more sustainable;
Realising optimal lock scedule
PoA sets an example
Port of Amsterdam serves as a model for all the pillars. We put this into practice, for example, by making our own fleet sustainable as soon as possible, by helping service providers in the port to become more sustainable and by carrying out demonstration projects in cooperation with our network.
Getting to Zero coalition
Port of Amsterdam has joined the Getting to Zero coalition, a coalition of more than 150 companies in the maritime industry with the aim of accelerating the reduction of air emissions from shipping by (primarily) using new clean fuels.
Port of Amsterdam believes that the process of making shipping more sustainable through the International Maritime Organisation (IMO) is taking too long. The shipping industry is not covered by the Paris Climate Agreement (max. 1.5 degrees of global warming) and the current IMO ambitions therefore do not contribute sufficiently to this.