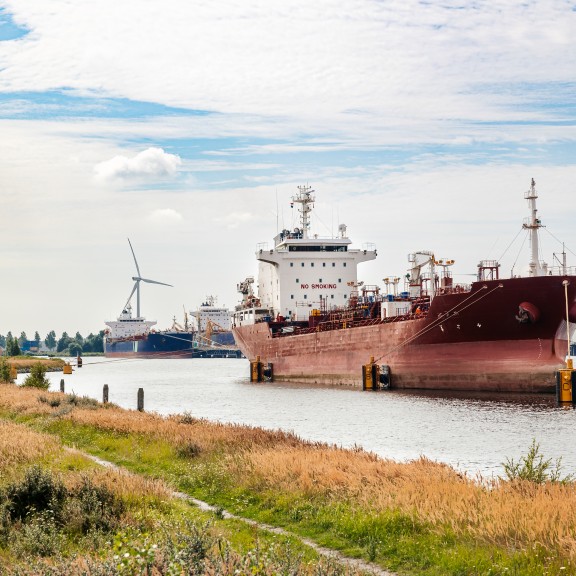 Deep sea and short sea shipping in the port of Amsterdam is fast and reliable. Our location in the ARA hub is perfect for this.
Deep sea shipping: short transit time
The port of Amsterdam region is a perfect location for intercontinental shipping:
Situated in the logistics ARA (Amsterdam-Rotterdam-Antwerp) hub
near the sea
excellently connected to the hinterland
deep sea vessels can reach and leave the port easily
the deep sea terminals located in the port have outstanding multimodal facilities available for hinterland transportation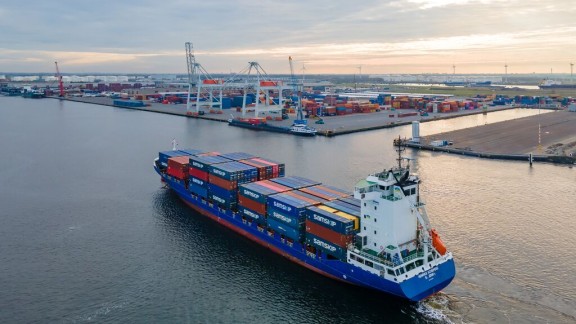 Short sea shipping: fast, reliable and sustainable
Short sea shipping is becoming more and more popular. 22% of the total transhipment taking place in the port of Amsterdam is transported from Amsterdam to the rest of Europe by short sea shipping.
Short sea shipping to and from the port of Amsterdam enables a fast and reliable transportation of large volumes of freight. This environmentally friendly modality fits well into the sustainable mobility Port of Amsterdam is encouraging.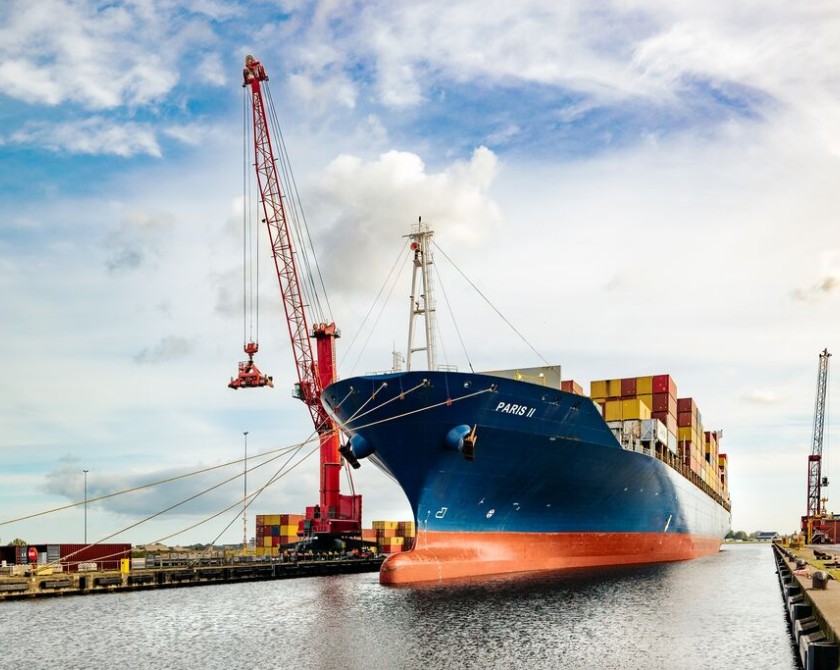 Various regular liner services
Traditionally the port of Amsterdam has strong short sea connections with Scandinavia. And this tradition continues, with weekly liner services to various Scandinavian destinations.
The port also maintains good short sea connections with Great Britain, the Baltic States and Russia. Port of Amsterdam is currently working on a triangular service to serve the Baltic States via Great Britain.
New possibilities with new, largest sea lock of the world
The port always seeks opportunities to become faster, smarter and cleaner.
In 2022, the new and largest sea-lock of the world will be realized: 500 metres long, 70 metres wide and 18 metres deep. Then the port of Amsterdam will be ready to welcome even larger ships at the same time. Moreover, this new lock will offer better capacity 24/7 and will be tidal independent, safer, more efficient and flexible.
The time to consider new possibilities is now. We welcome you at the port of Amsterdam!
Excellent connections
The port of Amsterdam has excellent global connections. You plan the transport of your cargo very easily with our general cargo overview.
In this online planner you can see the possible routes to almost all locations in the world. Check out our direct connections and find the optimal route for you.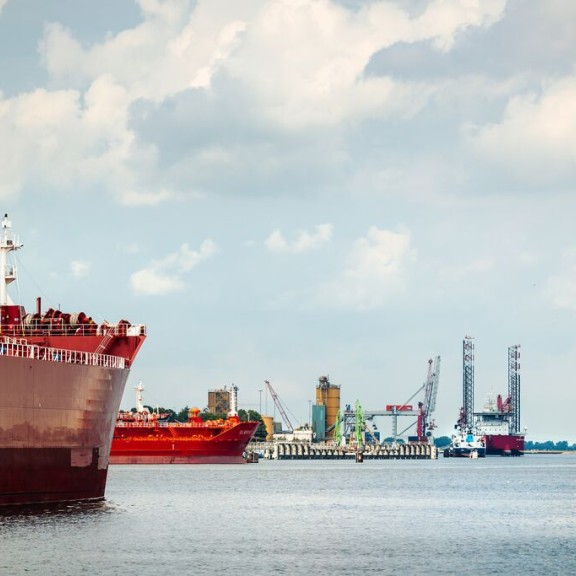 ---
Contact our experts
For all your questions, requests, and additional information about deep and short sea.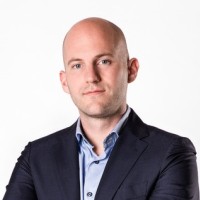 Mark Eggens
Value Stream Lead Inland & Seagoing Shipping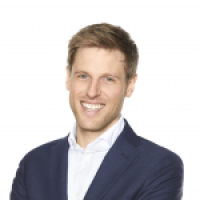 Allard Klinkers
Commercial Manager Offshore & Logistics