Inland harbour dues by direct debit
Do you opt for direct debit? Then from now on you will receive a 2% discount on the inland harbour dues. And we'll double your payment term to 28 days.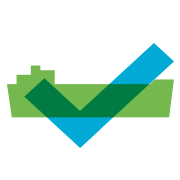 You can take care of it in 5 minutes
You can cancel at any time by sending us an e-mail.
Prefer to send the form by post?
If you don't have a printer or prefer to send the form by post, please send your signed form to us. A stamp is not required.
Havenbedrijf Amsterdam NV
t.a.v. debiteuren binnenhavengeld
Antwoordnummer 10191
1000 PA Amsterdam