We take - and feel - our responsibility to contribute to the task of the Dutch climate agreement. In this way, we want to achieve an efficient and sustainable port that works ever smarter, faster, and cleaner. We have an important role to play in the energy transition. And we are committed to cleaner shipping and a port area where there is also room for nature.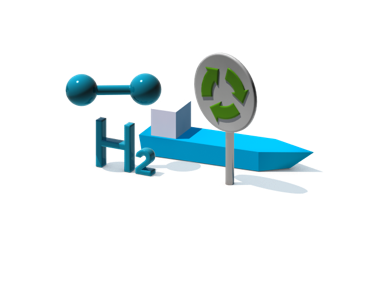 The sustainable port
We are opting for sustainable development, so that by 2030 we will be one of Europe's top sustainable ports. Economically strong and stable, with a good market position, and with a great deal of attention for the environment, our immediate surroundings, and society.
This also means that we make every effort to keep physical and environmental nuisance to a minimum. A large port with a minimal footprint.
Sustainability themes
We have defined five sustainability themes. These themes cover our direct and indirect business operations. We focus on adding value and positive impact on people and the environment. We are aware that not everything we do has a positive impact. In some areas, mitigating undesirable impacts is a first step.
We are not alone in giving substance to these five themes. Every department and colleague within Port of Amsterdam is crucial and can make a difference. We seek the connection, work together, and encourage colleagues to go for sustainability.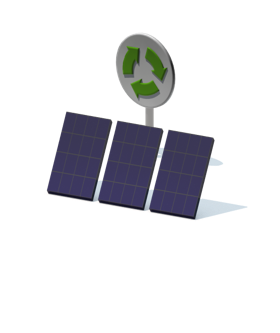 Energy transition and circular economy
The need for energy transition offers scope for new opportunities that the Amsterdam port is keen to exploit to the fullest. These include sustainable energy generation, the storage and transhipment of alternative energy sources, and the processing of recyclable raw materials.
Environment
The Amsterdam metropolitan area is one of the most densely populated places in the world. It will continue to grow in the near future. A good relationship with the surrounding area is worth a lot to us.
Partly for this reason, we strive to minimise or eliminate pressure on the environment as a result of noise, dust, odour, and the emission of harmful substances.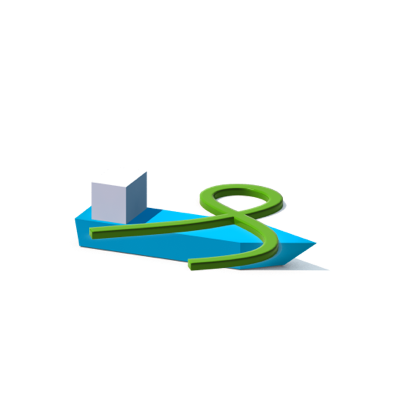 Clean and safe shipping
In 2019, 5,081 ships visited the port of Amsterdam. Shipping has a significant impact on the environment, health, and climate. Shipping will have to operate more cleanly in order to continue to provide a sustainable response to logistical needs and (international) regulations that seem to be accelerating.
One of the means we use in the port to stimulate and attract cleaner shipping is discounts on port dues if ships are ESI or Green Award certified. This certificate means that the ship emits lower emissions and thus has less impact on the environment.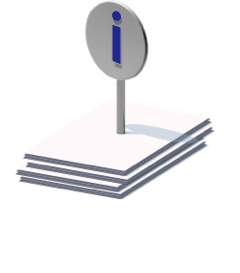 Work and knowledge
The port is an important source of employment for the region. The North Sea Canal Area provides more than 68,000 jobs in the region.
By attracting knowledge and innovative companies in combination with an improvement in accessibility and social safety, the Amsterdam port remains a region with many job opportunities.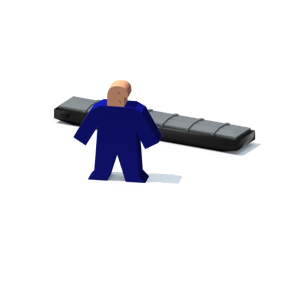 Responsible commercial chains
The Amsterdam port region is one of the world's most important logistics hubs where international cargo flows are stored and transhipped. Cargo flows such as coal, minerals and cocoa, but also relatively new cargo flows that are emerging due to the development of the biobased and circular economy.
Some of these cargo flows originate from countries where production is accompanied by environmental damage, poor working conditions and conditions or violation of human rights or where enforcement and supervision by the local government leave much to be desired. Taking responsibility in this area is one of Port of Amsterdam's core values.
Read more about chain responsibility
In 2018, we developed our vision of chain responsibility and laid it down in the document titled 'Cargo with an 'extra' load' (in Dutch).
Port of Amsterdam has chosen to seek support and cooperation with the other Dutch seaports in the Netherlands as well. For example, joint research has been carried out into the OECD guidelines for multinational companies, the way in which these guidelines can be applied by ports and relevant actions they can take. Port of Amsterdam has now developed a CSR agenda for various cargo flows.
Change Inc. and Port of Amsterdam
Change Inc is a platform that stands for change. We have been a partner of Change Inc. for several years, because we believe in a powerful movement of future makers. Every day, a team of journalists shows how the future is already taking shape today. Do you want to know everything about the developments in sustainability?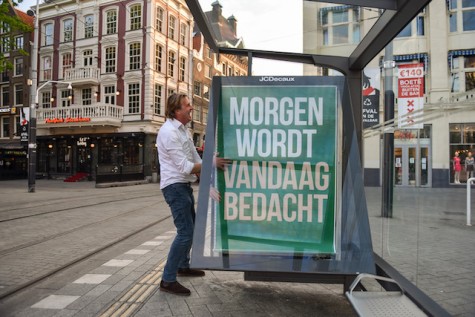 Frequently asked questions about sustainability
All about sustainability
To what extent do you investigate the reputation of the port with stakeholders?
Since 2015, we have been measuring our reputation through an independent research agency every two years. Our aim is a score of at least 71 points (out of 100) for all stakeholder groups. In 2015 we achieved a score between 56 and 89 on the Reputation Barometer®. In 2017 the scores were between 56 and 91 points.
The reputation survey is conducted in addition to the periodic customer satisfaction survey, waterway user survey and employee satisfaction survey. It gives us a total overview from a broad stakeholder perspective.
Does Port of Amsterdam work together with other ports when it comes to sustainability?
Yes, we work closely with other ports in the field of sustainability. For example, we share knowledge with Port of Rotterdam on degassing installations, air quality, digitalisation and the production of sustainability reports. In this way we create more support and we can implement important developments more quickly.
We also work closely with the other Dutch seaports and hold structural sustainability consultations. This includes chain responsibility. We have even won a prize for this.
How does the port reject cargo associated with human rights violations?
The general public is becoming more critical when it comes to the origin of products. Expectations are high in terms of our impact on improving the sustainability of the trade supply chains.
We share the public's sense of urgency when it comes to clean and safe trade. We recognise the necessity of reducing the negative impact on society of products passing through our port.
We feel responsible and committed, but are nevertheless realistic: we are most influential in the Amsterdam port area. This makes it possible for us to reward good behaviour and fair and responsible trade, while at the same time discouraging undesirable practices.
We work together with other ports, through the Branche Organisatie Zeehavens (BOZ), the European Seaports Organization (ESPO) and IAPH, as well as through our membership in industry associations. We work with customers and governments on lobbying and agenda setting in partnerships and international networks. This is how we work together on building a sustainable, responsible and safe supply chain.
Is the port company involved in any social and community job programmes?
Yes, we are. We feel it is important to contribute to solving various social and community challenges in our region.
For example, our Infrastructure and management department works with Pantar, a company that provides training to disadvantaged job seekers, along with the opportunity to gain work experience. Through Pantar, we provide employment and support to around 3,000 residents of Amsterdam and the nearby town of Diemen.
Our office and our port are places where young people registered with social employment organisations such as Emma at Work and School2Work can acquire work experience. We also explore ways of promoting internships for students in the senior secondary vocational education (MBO) system. And we work with JINC, a non-profit organization that fights against inequality of opportunity among young people.
Through these initiatives we facilitate job participation for young people and adults with disabilities or social disorders. They receive more opportunities in society by working on increasing their self-sufficiency.
Do you measure the impact of your initiatives?
Yes, we do. We are measuring more and more social indicators. We do this because we are also steering more and more towards this and attach increasing importance to it. We want to be a future-proof port for the region. We also want to be increasingly open about our social impact and our efforts.
For example, we report annually in accordance with GRI and since 2019 we have voluntarily participated in the Transparency Benchmark of the Ministry of Economic Affairs and Climate.
In addition to increasingly transparent communication, we will soon start measuring the total emissions in the port area. For several years now, we have been monitoring odour nuisance by means of eNoses in the port area. We want to reduce the impact of emissions and odour in order to ensure that we too make a valuable contribution to achieving the climate agreement.
Furthermore, together with the sector association ORAM, we are investigating propositions that make energy-saving measures such as the installation of solar panels more interesting for customers.
Do Port of Amsterdam's growth objectives compromise the natural resources in the port area?
No. Our port is surrounded by Natura 2000 areas, such as the North Sea coastal zone and the Oostvaardersplassen. These areas are protected.
Growth of the port means more shipping and possibly more emissions and crowds. In port projects adjacent to Natura 2000 areas, such as the construction of the new sea lock, we are taking measures to ensure that nature is affected as little as possible by our activities.
We are also committed to increasing biodiversity in the port area through specific projects such as the construction of swallow walls, fish spawning grounds and toad pools.
Discover the port
Do you want to see live what's going on in the port of Amsterdam? Or what it's like to work in the port? There is a lot to discover in the port.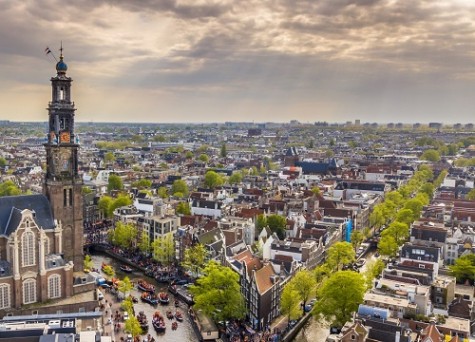 Contact me for more information