Are you visiting the port of Amsterdam by barge? On this page you will find all available facilities.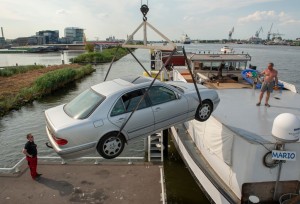 Car transfer points
There are 7 public moorings where you can embark or disembark your car. Of the 7 sites, 4 have waste containers and 2 have a drinking water supply.
A car transfer point can be used free of charge.
You can be moored for 30 minutes.
You do not have to book in advance.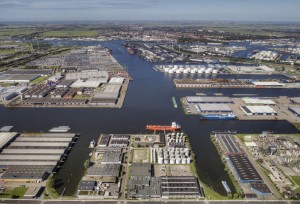 Parking your car
Free
There are no fewer than 17 free car parks with one or more parking spaces in the Westelijk Havengebied.
Paid
Other places in Amsterdam are subject to the 'paid parking' policy of the City of Amsterdam. View paid parking zones.
Fuel and engine oil
There are 4 bunker stations for fuel and engine oil:
LNG
To encourage the use of LNG, Port of Amsterdam has amended the Port Bye-laws to facilitate ship-to-ship bunkering for vessels. An LNG bunker station for inland shipping has also been set up in Amerikahaven.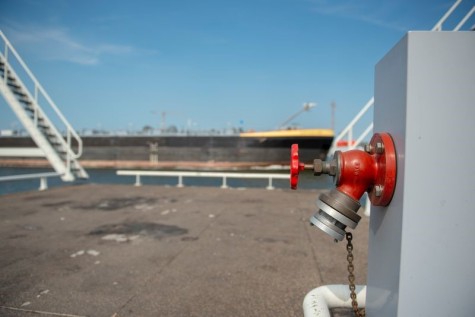 Drinking water
There are two drinking water taps at the Haparandadam and one at Afrikahaven. You tap water at this tap point via Ease2Pay, which is the same payment platform used for shore power.
Tapping water at one of the Port of Amsterdam taps is free up to 6m³ per day. Do you want more water in one day? Then you pay € 2.50 per cubic meter. The discount is corrected afterwards when invoicing.
Sailing times and resting periods
If your vessel is limited to daytime operation or is not in operation 24 hours a day, you are entitled – under the Dutch statutory rules concerning sailing times and resting periods – to use designated berths for which you are not required to pay port dues. These berths include:
Surinamekade. Maximum 110 metres.
IJplein. Maximum 70 metres.
Het Slik north of Surinamekade. Only spud poles and no generator.
Berths located in the inlets of the North and South Coen Tunnel. Maximum 110 metres.
When submitting your statement for Inland Harbour Dues, you must specify the relevant berths in the 'Exemptions' section.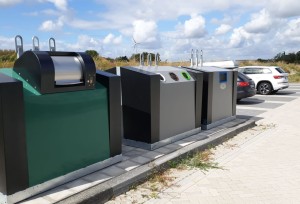 Domestic waste
There are collection points for paper, glass and domestic waste at the vehicle transfer points at Haparandadam, in the Houthavens and Afrikahaven, on the Stromboliweg and the Jan Riebeeckhaven.
The glass and paper containers are open to all. The waste container is operated with the free eco card.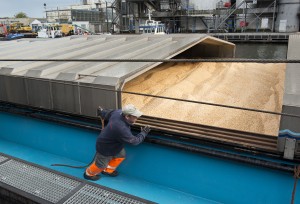 Cargo waste
Cargo waste may be produced during the transhipment and transport of dry and liquid cargo. The recipient or sender of the cargo is responsible for the costs of cleaning the holds and gangways after unloading. The terminal indicates the collector or port reception facility where the waste can be deposited.
You as a skipper are responsible for the cleaning method and the amount of waste deposited. You must be able to demonstrate this by means of an unloading certificate if requested by a supervisor of the harbour master.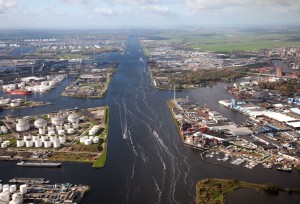 Waste oils and greases and other ship waste
Waste from the engine room (such as bilge water, waste oil and grease, filters and used cleaning rags) and other waste (such as waste water, slops from holds and tanks and non-oily types of waste) must be handed over to a waste collector who has an agreement with the SAB Maritieme Service.
Eco card
Oil and grease containing ship's waste can be delivered to the SAB reception facilities, provided that the waste originates from normal operations. To be able to deliver ship's waste, you must be able to show the oil discharge booklet and the international eco card.
Don't have an eco-card yet? You can easily apply for it through the SAB website. As of August 9, 2023, the physical card will be replaced by an app, more information on this can be found on the SAB website.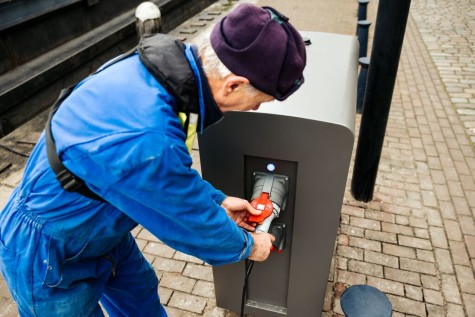 Shore power connection
Port of Amsterdam has provided shore power connections at various berths for inland navigation and passenger vessels. This is good for the environment and the use of ship-to-shore power also prevents noise pollution.
Walstroom.eu
The shore power cabinets use the provider Walstroom.eu. This means that registration and use is slightly different from the old shore power cabinets that were replaced in 2022. Read here the steps you need to take to use the shore power cabinets with Walstroom.eu.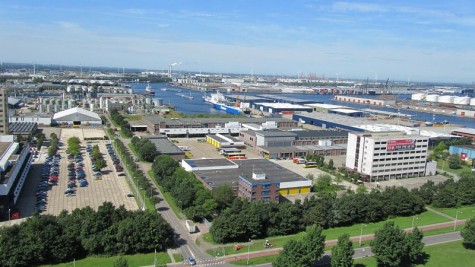 Generator ban
To prevent noise and odour nuisance, areas have been designated in the Amsterdam port areas where it is not permitted to run a generator.
Use of spud poles
If you want to use spud poles in the North Sea Canal area, certain regulations occur. These regulations depend on the location of the spud poles.
WiFi
There are two WiFi hotspots in the port of Amsterdam:
in the Houthavens
at the ADM port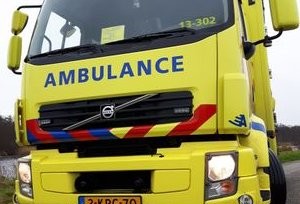 Medical services
There are various care institutions in the Amsterdam region that specialise in working with international shipping. You can contact them for first aid, medical examinations and mental health care.
Degassing
Whether an inland tanker can degas in the port of Amsterdam depends on two factors: the last cargo and the degassing method (sailing or moored). If you want to degas whilst moored, you will need the harbour master's permission. The degassing of petrol is prohibited at all times.
How to request permission:
By calling the Harbour Master's Division, Port office on 020-5234600, option 2.
Via VHF on channel 14.
Conditions for permission
Permission will be granted by the harbour master, subject to two conditions:
You need to be able to demonstrate that you will be loading new cargo in our port after unloading.
If an odour code applies, the harbour master will not grant permission and will (temporarily) withdraw permissions already granted. The odour code is set by the Province of North-Holland and depends on weather conditions.
The conditions laid down in the European Agreement concerning the International Carriage of Dangerous Goods by Inland Waterways (ADN) remain in force at all times.
We measure and reduce odour nuisance
In the port of Amsterdam, we live and work close to one another. We therefore monitor odour nuisance originating from vessels that perform degassing while stationary. We do so by means of electronic measurements using our eNose network in and around the port.
Together with you, we would like to find sustainable and practicable solutions to limit odour nuisance. If you have any suggestions, e-mail them to us at info@portofamsterdam.com
Prohibition on degassing while stationary and while underway
In the province of Noord-Holland, degassing of benzene and benzene-containing cargoes while underway is prohibited. Also for stationary ships, degassing of these products is prohibited. These measures contribute to a better environment and cleaner inland shipping.