Port of Amsterdam is the perfect hub for circular economy. Everything comes together in our ecosystem. From waste, raw materials and port logistics to established demo plants and innovative circular companies.
Building the circular economy
At Port of Amsterdam we believe that the circular economy is the future for business and industry. The circular economy is therefore a focal point in our strategy. To support innovative new solutions, we are continuously expanding our infrastructure and facilities.
Our goal is to become the most important circular economy hotspot in Europe. This way we offer the perfect springboard for entrepreneurs with a love for transforming society and how we handle resources.
Plastic in the Port - Bring it on!
A film was made about innovative plastic recycling companies in the port of Amsterdam. Watch: Plastic in the port - Bring it on!
Connection to a large number of sustainable industries
Circular industry is all about making the right connections. At Port of Amsterdam we know that sustainable entrepreneurship always requires a joint effort. Our efforts for the circular economy therefore go beyond infrastructure alone.
We offer startups and scaleups the opportunity to connect with other circular and biobased initiatives and other industries through crossovers. Together we achieve more!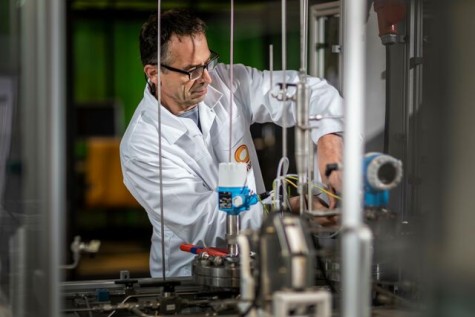 What you need to know about the circular economy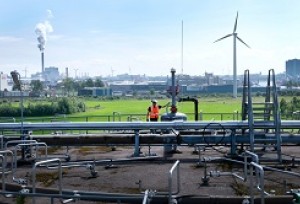 Revaluing municipal waste
Waste does not exist - only value waiting to be discovered.
Port of Amsterdam offers circular companies the opportunity to connect with initiatives that extract energy from waste and innovations in the field of water cycles. In addition to clean water and clean energy, they offer considerable potential for sustainable cooperation.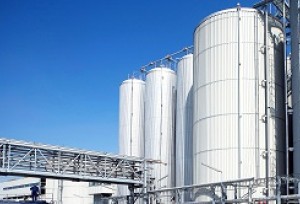 Biorefineries of the future
From fertilizer and complex organic matter to biofuel, electricity and heating. Biorefineries will provide future generations with the sustainable resources they need to move forward.
At Port of Amsterdam you can contact these initiatives directly and gain access to one of the largest biorefinery clusters in Europe.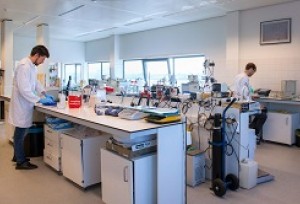 New generation chemical industry
Port of Amsterdam is home to a large number of innovative, specialised chemical plants that form the new generation of this sector.
In addition to access to essential raw materials, these forward-looking factories offer startups and scaleups in the circular economy the option of co-siting and collaboration.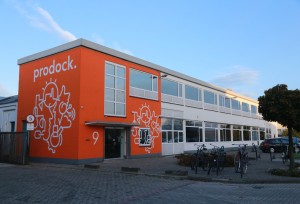 Special R&D and innovation infrastructure
A thriving community is essential for sustainable growth. Prodock is where Port of Amsterdam offers specialized plug-and-play facilities for biobased and circular innovation. In this way, we help startups and scaleups to accelerate their vision.
From inspiring events to a high-tech infrastructure, this circular hub has a lot to offer.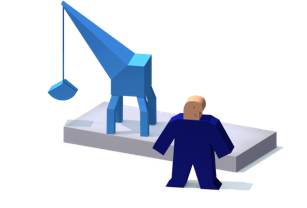 What does Amsterdam have to offer companies?
A modern port infrastructure, ultramodern circular economy enterprises and plenty of room to grow. Port of Amsterdam offers the foundation on which startups, scaleups and more intensive projects and companies can rest their next step towards a world without waste. Welcome to the port!
Our location close to one of the largest airports in Europe and the largest city in the Netherlands ensures easy access to both national and international markets. This unique combination of resources, suppliers, financiers and potential customers offers your company every opportunity to develop and flourish. All here at the port.
Over the years, Port of Amsterdam has welcomed a variety of startups, scaleups, demo plants and large-scale initiatives into the circular and biobased economic space. As a result, we have ample experience in every aspect of the project process and support you every step of the way.
Circular companies in the Amsterdam port
With biobased economy companies, chemical production and R&D.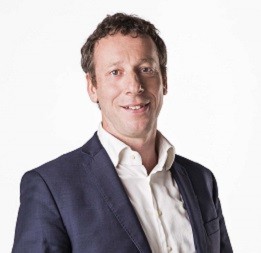 "We're committed to making Amsterdam a circular and sustainable hotspot."
"AEB Amsterdam offers waste solutions for a clean society. We do this by converting waste into sustainable electricity and district heating and by recovering more and more raw materials for reuse."
"Together with Waternet and Port of Amsterdam we are working on the same goals: to make the Amsterdam region a circular and sustainable hotspot for working and living. Together we are working on innovations to make this ambition a reality."
- Micha Hes, business development manager at AEB Amsterdam
Discover the port
Do you want to see live what's going on in the port of Amsterdam? Or how the port contributes to a sustainable future? There is a lot to discover in the port.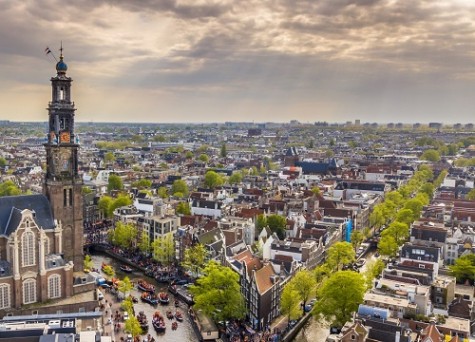 Direct contact with our experts
For wishes, questions or more information about the circular economy.