Port of Amsterdam is the perfect hub for circular economy. Everything comes together in our ecosystem. From waste, raw materials and port logistics to established demo plants and innovative circular companies.
Building the circular economy
At Port of Amsterdam we believe that the circular economy is the future for business and industry. The circular economy is therefore a focal point in our strategy. To support innovative new solutions, we are continuously expanding our infrastructure and facilities.
Our goal is to become the most important circular economy hotspot in Europe. This way we offer the perfect springboard for entrepreneurs with a love for transforming society and how we handle resources.
Plastic in the Port - Bring it on!
A film was made about innovative plastic recycling companies in the port of Amsterdam. Watch: Plastic in the port - Bring it on!
Connection to a large number of sustainable industries
Circular industry is all about making the right connections. At Port of Amsterdam we know that sustainable entrepreneurship always requires a joint effort. Our efforts for the circular economy therefore go beyond infrastructure alone.
We offer startups and scaleups the opportunity to connect with other circular and biobased initiatives and other industries through crossovers. Together we achieve more!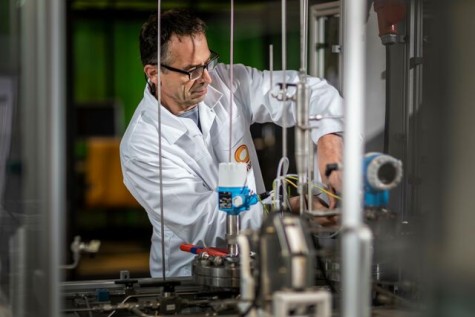 Wat je moet weten over de circulaire economie
Herwaarderen gemeenteafval
Afval bestaat niet. Alleen waarde die wacht om ontdekt te worden.
We bieden circulaire bedrijven de mogelijkheid om de verbinding aan te gaan met initiatieven die energie uit afval winnen en innovaties op het gebied van watercycli. Naast schoon water en schone energie bieden zij aanzienlijke potentie voor duurzame samenwerking.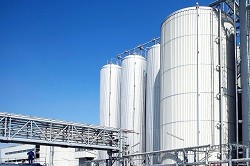 Bioraffinaderijen van de toekomst
Van kunstmest en complexe organische stoffen tot aan biobrandstof, elektriciteit en verwarming. Bioraffinaderijen zullen toekomstige generaties de duurzame middelen leveren die ze nodig hebben om vooruit te komen.
Bij Port of Amsterdam kun je direct met deze initiatieven contact opnemen. Zo kun je toegang krijgen tot een van de grootste bioraffinaderijenclusters van Europa.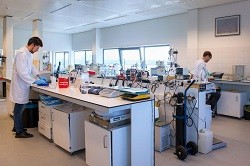 Nieuwe generatie chemische industrie
Port of Amsterdam is de thuisbasis van een groot aantal innovatieve, gespecialiseerde chemische fabrieken. Zij vormen de nieuwe generatie van deze sector.
Naast toegang tot essentiële grondstoffen bieden deze vooruitziende fabrieken aan start-ups en scale-ups in de circulaire economie de optie tot co-siting en samenwerking.
Speciale R&D- en innovatie-infrastructuur
Een bloeiende gemeenschap is essentieel voor duurzame groei. Prodock is waar Port of Amsterdam gespecialiseerde plug-and-playfaciliteiten voor biobased en circulaire innovatie biedt. Daarmee helpen wij start-ups en scale-ups hun visie te versnellen.
Van inspirerende events tot aan een high-tech infrastructuur: deze circulaire hub heeft veel te bieden.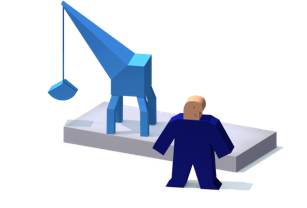 What does Amsterdam have to offer companies?
A modern port infrastructure, ultramodern circular economy enterprises and plenty of room to grow. Port of Amsterdam offers the foundation on which startups, scaleups and more intensive projects and companies can rest their next step towards a world without waste. Welcome to the port!
Our location close to one of the largest airports in Europe and the largest city in the Netherlands ensures easy access to both national and international markets. This unique combination of resources, suppliers, financiers and potential customers offers your company every opportunity to develop and flourish. All here at the port.
Over the years, Port of Amsterdam has welcomed a variety of startups, scaleups, demo plants and large-scale initiatives into the circular and biobased economic space. As a result, we have ample experience in every aspect of the project process and support you every step of the way.
Circular companies in the Amsterdam port
With biobased economy companies, chemical production and R&D.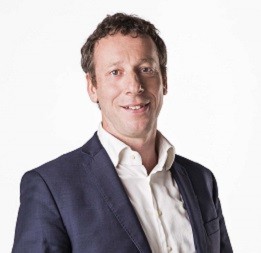 "We're committed to making Amsterdam a circular and sustainable hotspot."
"AEB Amsterdam offers waste solutions for a clean society. We do this by converting waste into sustainable electricity and district heating and by recovering more and more raw materials for reuse."
"Together with Waternet and Port of Amsterdam we are working on the same goals: to make the Amsterdam region a circular and sustainable hotspot for working and living. Together we are working on innovations to make this ambition a reality."
- Micha Hes, business development manager at AEB Amsterdam
Discover the port
Do you want to see live what's going on in the port of Amsterdam? Or how the port contributes to a sustainable future? There is a lot to discover in the port.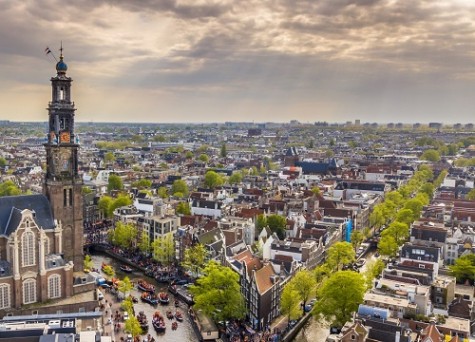 Direct contact with our experts
For wishes, questions or more information about the circular economy.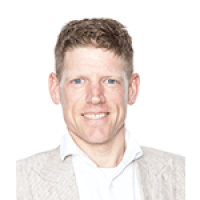 James Hallworth
Commercial Manager Circular & Renewable Industry
Roon van Maanen
Head Energy & Circular Industry