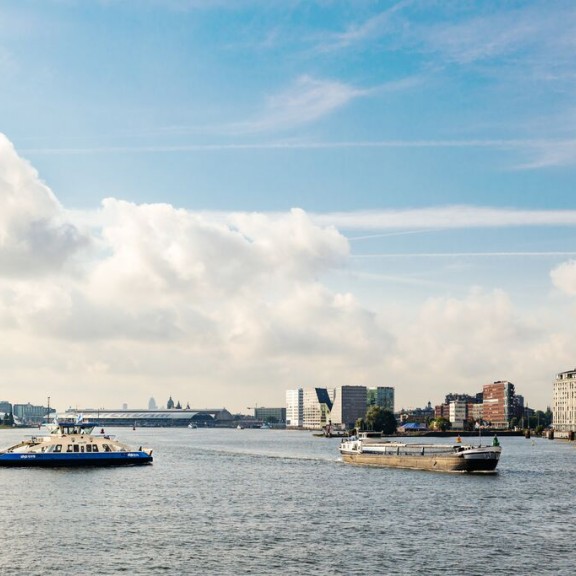 Establishing your business
Are you considering settling in the port of Amsterdam. Or do you wish to expand your business? Discover more about why the port of Amsterdam is the ideal location for you, and what to expect from us.
Why Port of Amsterdam?
It is our ambition to become a leading European port, that is a frontrunner in the transition to sustainability. We are working towards becoming fully climate neutral in 2050.
We are realising this by:
Helping employment in the port area grow sustainable
Giving companies and business the space for entrepreneurship and sustainable growth
Providing with a future proof infrastructure
Establishing or expansion project
An establishment or expansion project is not an everyday occurrence. That's why we guide you step by step with the right advice and solutions. Broadly speaking, your establishment or expansion project will consist of four steps.
Step 1: Orientation and exploring opportunities
For orientation and exploring opportunities, we recommend that you contact one of our commercial managers. Together we will explore whether a branch, change or expansion is possible.
Step 2: Elaborating wants and needs
Together we work out wishes and needs. We look at the possibilities of lease or sublease, the preconditions and financial feasibility. If we agree, we set down the arrangements in an (option) agreement.
Step 3: Negotiating and agreement
At this stage we make clear agreements with each other about conditions and prices. We come to an agreement in a sublease or rental contract. We also make preparations for building plans, permits and facilities. Our team of experts can advise and help connect with the right advisors.'
Step 4: Formalisation and realisation
After signing the agreement, the executive phase begins. Above all, do not forget to apply for the necessary permits in time. These often require substantiated reports on environmental, soil, acoustic or spatial issues. We advise you to hire a good advisor. That way you will not be confronted with any surprises. Everything ready? Construction can begin!
Connections
Want to transport cargo efficiently and sustainably by water, rail or road? Through the port of Amsterdam, you can do so quickly from and to Europe.
Cargo flows
Want to transport cargo in Europe? Amsterdam is big in cargo transhipment and processing. Wet or dry bulk, project cargo, RoRo, cocoa, non-ferrous metals, containers or off-shore. We are the right place for your cargo.
Permissions and permits
Do you have plans to establish a business in the port area? Or do you want to expand an existing company or engage in other activities? Then check at the earliest possible stage which permissions and permits you need for this.

We would like to be your partner. We give advice and help where necessary by indicating which steps are required in a permit process. Think, for example, of explaining procedures and advising on the use of experts. We can also tell you about our experiences or put you in touch with other companies in the port.

For reviewing the permit application, advice on the content or progress of procedures, please contact the ODNZKG or an appointed advisor.
How does sublease or rent work?
The sites in the port are issued on a rent and sublease basis by Port of Amsterdam. Looking for information on how land is released, land policy and soil remediation policy? Or would you like to review new and old lease and ground lease conditions? You can find them in a handy overview.
Amenities and safety
It is a good idea to inform yourself in time about the facilities at the port, such as:
Connections
Fire department
Security
Waternet
Congestion on the electricity network
Grid congestion on the electricity network in the Amsterdam port is preventing Liander from issuing additional power at the Westhaven, IJ-polder, Basisweg and Ruigoord distribution stations. Together with companies in the port, we started Energie Coöperatie Amsterdamse Haven (ECAH) to solve this.
Corporate Social Responsibility
It is important to us that clients fit with our Strategy 2021-2025, share our sustainability ambitions, have integrity and behave with integrity. This is why we routinely engage in discussions on these topics with companies wishing to establish new premises or expand in the Port of Amsterdam. If you would like to know more, please contact your contact person at Port of Amsterdam.
Get in touch with us
For questions and more information, you can get in touch with one of our colleagues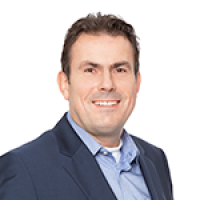 Jeroen Lotze
Head Real Estate & Cruise
Roon van Maanen
Head Energy & Circular Industry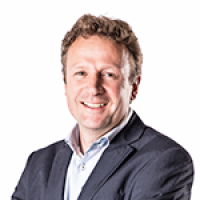 Rob Smit
Value Stream Lead Established Companies