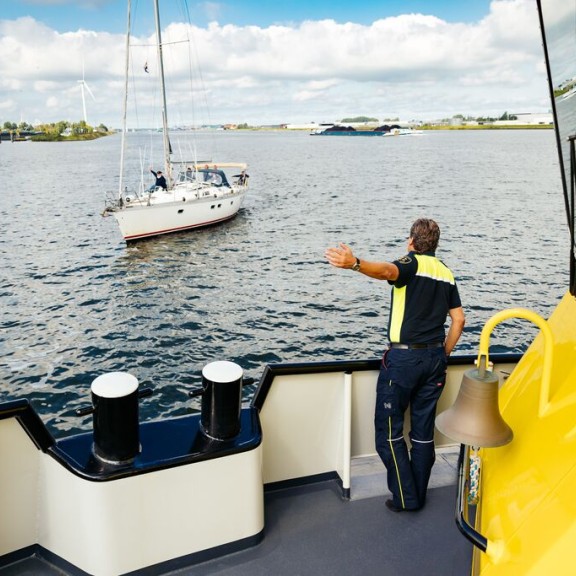 Welcome to our port! Find all the tips, explanations, and regulations you need regarding your visit to Amsterdam via water.
Prepare your visit
Going on the water requires preparation. Apart from sunscreen, a good mood, and some refreshments, it is also necessary to consider the routes, stoppages, and rules. Haven't thought about those yet? No worries, we will gladly help you with our recreational shipping checklist:
Sailing safely on the IJ
The IJ is a busy spot. Ferries, inland shipping boats, motorboats, and cruises sail arrive and leave regularly. During the summer, it is, understandably, even busier. When the weather is good, we like to be on the water! But safety is a necessity. With this video, we would like to shine a light on safe sailing on the IJ. Port official Ronald explains the sailing rules and gives some tips. Enjoy!
---
Sailing on the IJ? Keep your head in the game!
The IJ is accessible from the Amsterdam canals, the Amsterdam-Rhine Canal, the IJmeer and the North Sea. So don't underestimate the number of boats! Unlike on the canals, the water is rough and full of shipping traffic. This includes, for example, crossing ferries, large inland vessels, tour boats and cruise ships.
Not everyone realizes what this type of bustle does to the waters. Here are a few examples:
Passing large ships can cause suction and a large swell
Large ships have a large blind spot (sometimes up to 350 meters!)
Ships operate at different speeds, have limited maneuverability and thus cannot suddenly stop
To prevent accidents, the IJ is prohibited for small vessels that are not suitable for this type of waterway. Think of paddleboards and pedal boats.
What are the sailing rules?
Recreational boats and professional vessels share the waters of the IJ. Make sure to keep safe by knowing the sailing rules. Moreover, by not abiding by the rules, you risk a hefty fine. Don't know the rules by heart? These are the most essentials rules you should definitely know:
It is crucial to know the maximum speed you are allowed to go on the various sailing routes—Notice the signs along the way
Keep to the right of the water as much as possible
The port basins are only accessible by commercial shippers—Take note of the signs
Alcohol is not permitted for captains
Noise pollution is not allowed on the water—beware of your noise level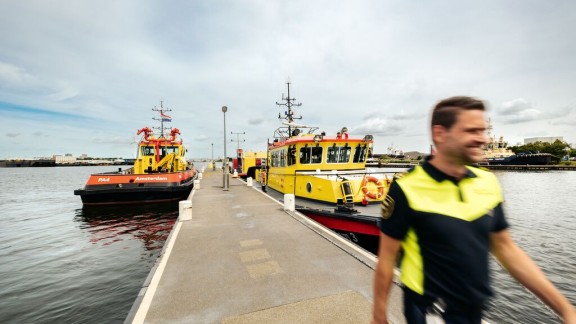 What to do in the event of an accident?
Sometimes things go wrong. Read what you can do, and whom to contact during different types of situations.
Notify the Port of Amsterdam traffic control via radio telephone or call +31 (0)20 523 46 00 and choose option 2.
For urgent assistance in life-threatening situations, call 112.
See the overview of regional medical services for other medical services.