Strengthening the port area through applied innovations.
New business models
We create the conditions needed to identify trends, opportunities and new technologies and to integrate them into the Port. We set up pilot projects for this purpose and develop new business models.
The Internet of Things and applications such as drones help us to keep better track of how our assets are utilised. Like quays, berths and terminals. This enables us to operate our port with increased efficiency.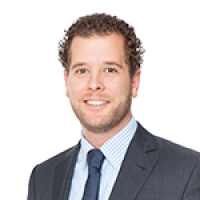 Joost Zuidema
Project Manager Strategy & Innovation