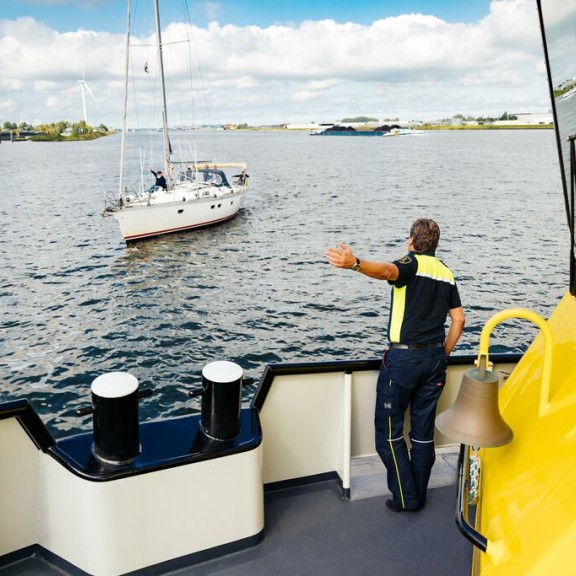 Navigation rules for yachting
The Amsterdam port can be busy, since it is used by both commercial and recreational vessels. Navigation rules have been made to ensure safety on the water. The rules apply to all vessels, both professional and recreational.
Rules for recreational navigation include:
Be aware of the maximum speed limit on the various waterways.
Keep to starboard (on the right) as much as possible when sailing.
Make sure the lights on your boat are placed and used appropriately.
Pay attention to other vessels by looking behind you regularly.
The port basins are only open to commercial vessels for loading and unloading.
Do not overload your vessel with too many people.
Do not drink alcohol while operating your vessel.
If you want to know all the sailing rules and prepare yourself well for your cruise, go the website of Safe boating.
Safe boating
On the website of Safe boating you can find practical information to prepare your trip as well as navigational maps, apps and interesting background facts. A must-visit website for all recreational vessel owners!
What is the weather forecast?
Is your vessel technically in order and ready to sail?
Navigational maps and almanac on board?
Did you check for obstructions and get the latest waterways news and information?
Do you know the navigation rules?