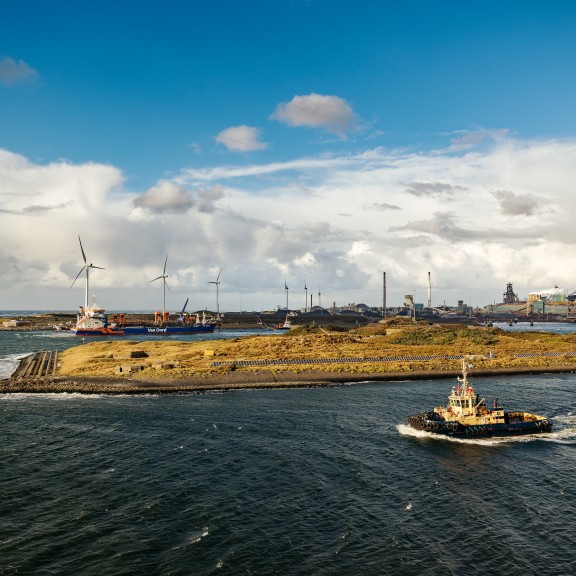 This webcam lets you see the activities in the Sea Lock IJmuiden 24/7.
Discover more about the port
Biking routes
There are four biking routes, with information point, in the port. Whilst cycling, you can learn more about shipping, nature, and the history of the port.
Port boat tours
From April up until September, you can go on a boat tour. During these tours, you will visit places that are usually only accessible for commercial shipping.
SHIP
Want to experience the largest sea lock in the world? Then you should go to SHIP in IJmuiden. Moreover, it is a great spot for birdwatchers.
Horeca
There is a variety of restaurant in the Amsterdam port area, which can easily be combined with a visit to the port.
Get to know more about the Amsterdam port
A look inside Sea Lock IJmuiden
What is it like operating the largest sea lock in the world? And what do locals think of Sea Lock IJmuiden? In this series of online video's, we ask multiple stakeholders what their relationship is with the lock. You can watch the complete series on our LinkedIn page and stay up to date.
Recap: the build of Sea Lock IJmuiden
Sea Lock IJmuiden is one of the biggest infrastructural projects in this country. A construction to be proud of. Contractor OpenIJ built the lock passage, as requested bij Rijkswaterstaat. A collaboration between the ministry of Infrastructure and Public Works, the province of North-Holland, the municipality of Amsterdam, the municipality of Velsen and Port of Amsterdam.