Amsterdam is a unique destination for superyachts thanks to the variety of berths in the heart of the city centre, combined with excellent refit and maintenance facilities in the port area.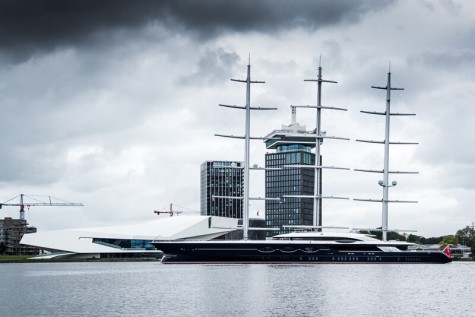 Ideal location for superyachts
Amsterdam is the ideal location for superyachts, also in terms of regulations and repair facilities.
The city centre is listed on UNESCO's World Heritage List. It has the best berths for superyachts, including the iconic Maritime Museum and the Passenger Terminal Amsterdam.
Amsterdam is a lively city with great museums, luxury shops, culinary restaurants, and famous festivals. A truly unique destination to explore.
Outstanding accessibility
The port of Amsterdam is very accessible, without a tide, and has a helicopter platform.
What's more, within 15 minutes you'll be at Amsterdam Airport Schiphol, the third largest airport in Europe.
Superyacht facilities in Amsterdam
Tariffs, terms, and conditions
View the tariffs, terms, and conditions of our superyacht berths.
Captain of a superyacht
'The berth next to Het Scheepvaartmuseum is the best in Amsterdam. This is where the owners and their guests stay closest to the countless attractions of the city. With the experience I now have, I can already see that Amsterdam is becoming an important port of call for us and other yachts sailing this region.'
Northern European Route
Amsterdam is an obvious stop-off for superyachts heading to the increasingly fashionable cruising destinations in Scandinavia, the Baltic, the Fjords, and the Arctic region. This new pathway is now known as the Northern European Route.
Direct contact with our expert
For wishes, questions or more information on superyacht destination Amsterdam.