The Amsterdam port region is optimally connected for rail freight transport. Whether it's steel, containers, dry bulk, ethanol, cars, gasoline or break bulk. You can efficiently transport your cargo to and from the European hinterland via various terminals.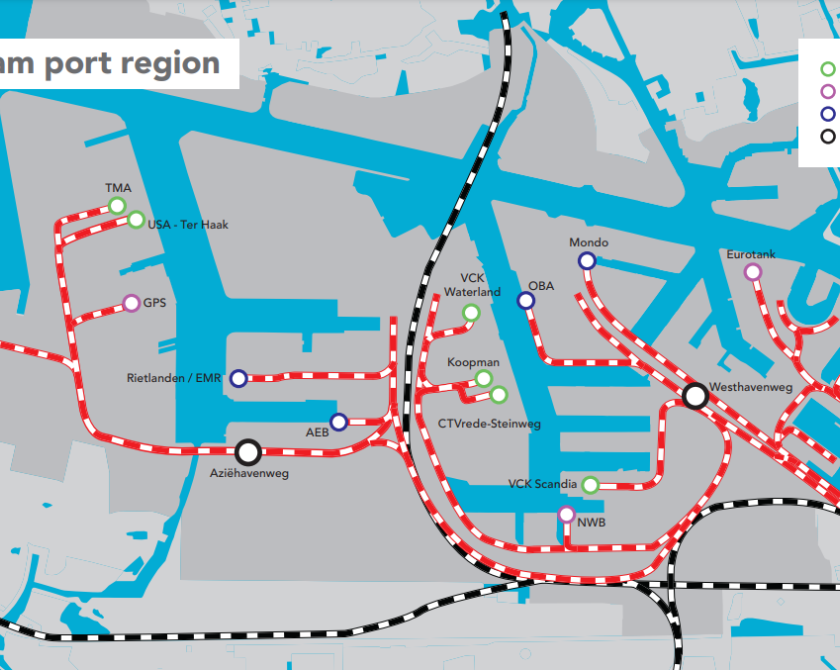 15 terminals with rail transport connections
In the Amsterdam port area 15 terminals have a rail connection. There are also public quays with a rail connection. The 15 terminals can be divided into terminals for intermodal (container) transport, terminals for dry bulk and terminals for liquid bulk.
The rail network of the Amsterdam port area has two main docks: Westhaven and Aziëhaven. Both have an overhead line for electric locomotives and have a track length for trains of approximately 750 metres. The Amsterdam railway network will be further expanded in the coming years.
Position paper rail freight transport
What does freight transport mean for the region and for employment? And what actions are we taking towards governments?
In the position paper rail freight transport, you can read all the findings.
---
---
Amsterdam optimally connected to the European hinterland by rail
Amsterdam is connected to the main transport axes in Europe, the 'Rail Freight Corridors':
the Rhine-Alpine towards central and southern Germany, Austria, Switzerland and northern Italy
the North Sea Baltic for destinations including central and eastern Germany and Poland
the North Sea Mediterranean for destinations in Belgium, France and the UK
At the Geldermalsen/Meteren junction freight trains from Amsterdam can join the Betuwe Route, the route specially designed for freight trains. From the Amsterdam port, freight trains travel via the Betuweroute to Germany within two hours.
Rich variation for various types of cargo
Approximately 5,400 freight trains a year run to and from the Amsterdam port region (including Tata Steel in IJmuiden). Annually, more than four million tonnes of freight is transported to and from the Amsterdam port region by rail.
Our rail-related cargo is varied. It consists of containers, paper, steel, cocoa, cars and wet bulk (such as ethanol and petrol). Dry bulk (such as coal, minerals, lime and agri products) and recycling streams (such as household waste and scrap) are also transported by rail.
Betuwe route further expanded with third track in Germany
Of all freight trains between the Netherlands and Germany, 70% already travel along the Betuwe Route. That number will only grow in the future.
In order to be able to cope with this increase, the Betuwe Route will be extended further in Germany. There will be 70 kilometres of new track between Emmerich and Oberhausen. In addition, the German rail manager will adapt 11 stations and 47 viaducts and bridges.
Work in Germany started in 2016 and will continue for a number of years
Working together for optimal rail freight transport
At Port of Amsterdam, we work with various partners to further improve rail freight transport. For example, we have a structural partnership at board level with ProRail and Port of Rotterdam. We are also represented in the national rail freight table and in various steering committees and working groups such as PHS Amsterdam, Toekomstbeeld OV en spoor and Basisnet. And we support the Rail Cargo Information platform with useful, practical information about rail freight transport.
Intermodal transport by rail
Containers are ideal for intermodal transport, including by rail. In intermodal transport, containers arriving by sea via inland navigation, rail and/or truck are transported further to their final destination in the hinterland.
The Amsterdam port area is optimally connected to the multimodal network. In this way you can easily and quickly offer intermodal door-to-door transport in the Netherlands and the rest of Europe.
Using our intermodal planner, you can easily plan intermodal transport from A to B. You can immediately see which logistics parties are involved and what service they offer.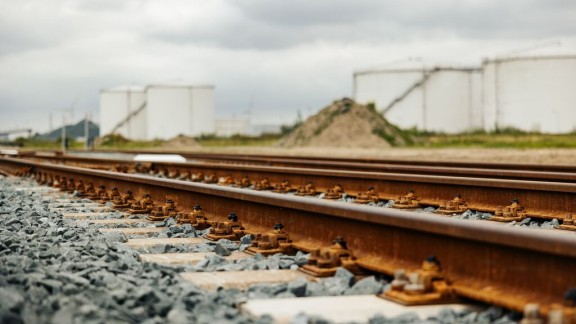 ---
Contact our experts
For questions, requests or more information on rail transport.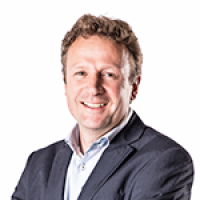 Rob Smit
Value Stream Lead Established Companies