The Port of Amsterdam harbour tour takes you to places that are normally only accessible for commercial shipping. For example, we'll take you past cocoa warehouses, where cocoa for the tastiest chocolate is stored and transhipped. And you'll discover how the port transforms into a circular hub.
Touring the Amsterdam port
In 2019, more than 1,200 people took the harbour tour through the port of Amsterdam. Some experiences:
"A very pleasant afternoon with lots of info and a totally new perspective on Amsterdam."
"Great guide! Fascinating, to the end. Listened full of concentration to interesting information. Learned a lot!"
"The port of Amsterdam from the water! You don't see that very often."
Due to corona, there will be no harbour tours through the Amsterdam port in 2020 anymore. This is in line with the measures taken by the government to limit the spread of the virus as much as possible.
We are investigating whether and how we can organise the roundtrips in the '1.5-metre society'. Hopefully we can offer you this unique insight into the port again as soon as possible.
Keep an eye on this page for up-to-date information. In the meantime, want to stay up to date on what's going on in the port? Then follow us on social media: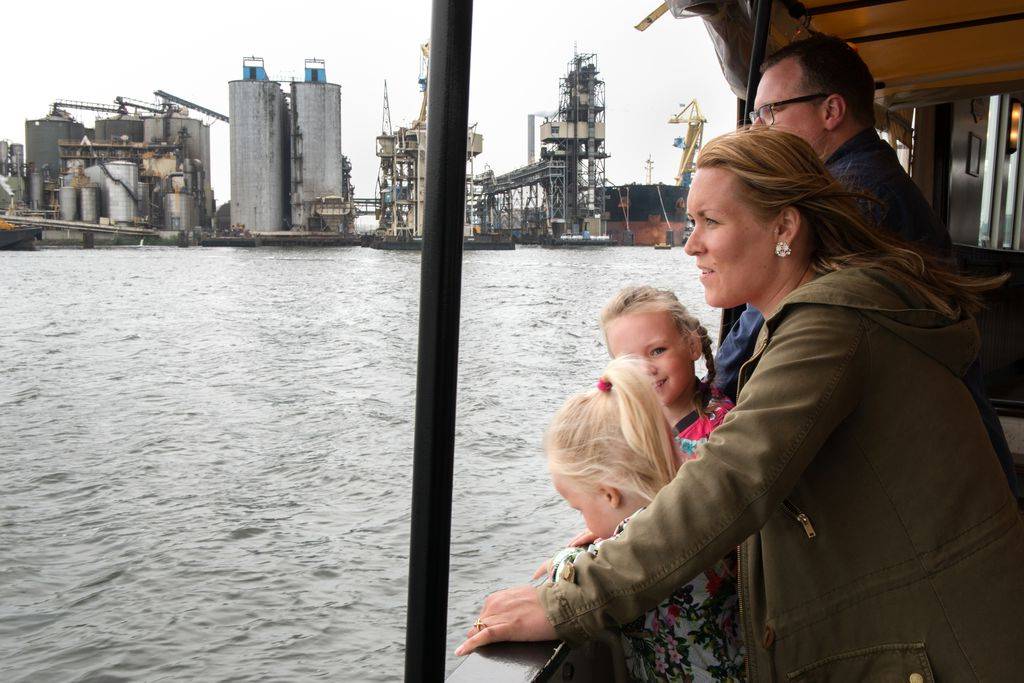 The harbour tours are suitable for all ages.
Adults and children from 12 years of age: € 10,00
Children 4-11 years: € 5,00
Children up to 4 years old sail for free
The prices include service costs.