The Port of Amsterdam harbour tour takes you to places that are normally only accessible for commercial shipping. For example, we'll take you past cocoa warehouses, where cocoa for the tastiest chocolate is stored and transhipped. And you'll discover how the port transforms into a circular hub.
Discover, experience, and marvel
The harbour cruise Amsterdam offers a unique view of the port, with views of locations usually only accessible to the shippers. The cruise crosses the place where the cacao for our chocolate is stored, Koopman's Car Terminal, where we might even spot a big RoRo ship, and across multiple other terminals and companies that work on the energy transition and circulair economy.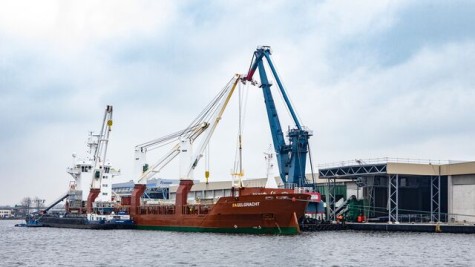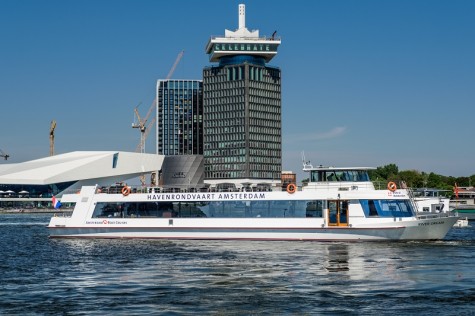 The ship
We sail on the River Dream, a passenger ship that is 36 meters in length with a spacious upper deck and secured lower deck with a huge panoramic window. Op the upper deck, you can enjoy the sun or the wind in your hair, whilst enjoying the port to the fullest. Inside it is warm and dry, and your view of the port is expansive, thanks to the big windows.
Due to corona, there will be no harbour tours through the Amsterdam port in 2020 anymore. This is in line with the measures taken by the government to limit the spread of the virus as much as possible.
We are investigating whether and how we can organise the roundtrips in the '1.5-metre society'. Hopefully we can offer you this unique insight into the port again as soon as possible.
Keep an eye on this page for up-to-date information. In the meantime, want to stay up to date on what's going on in the port? Then follow us on social media: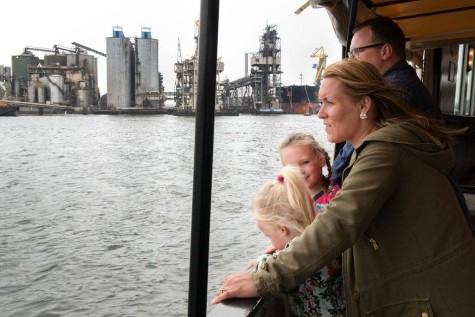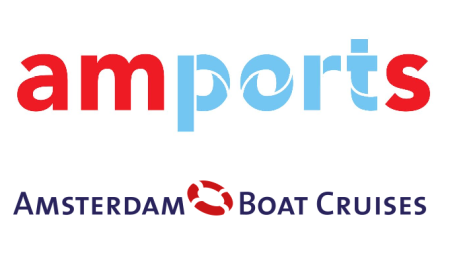 Amsterdam en de haven
De havenrondvaart is een samenwerking tussen Amports, Amsterdam Boat Cruises en Port of Amsterdam. We hebben de handen ineen geslagen om zoveel mogelijk inwoners van Amsterdam en de Metropoolregio kennis te laten maken met de Amsterdamse haven en te laten zien wat de rol van de haven is voor de stad.