We're opening up the locks for...
Efficient transport to and from the port
Companies in the port area must be able to transport their goods quickly, safely and traceably to and from the port. That is why we are continuously working on our accessibility by water, road and rail. And on a better, transparent exchange of data with all parties involved.
This is how we're working on efficient transport to and from the port: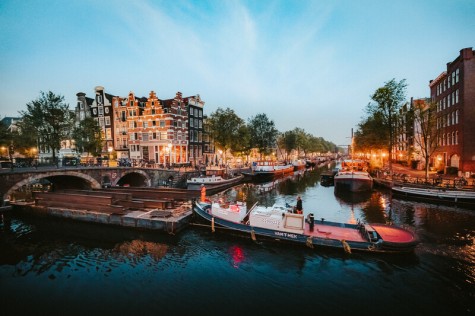 City logistics by water
Lorries and delivery vans in cities: we need them. But their impact on air quality, traffic or bridges and quays isn't ideal. With the project Amsterdam Vaart! we're tackling this differently, by encouraging (construction) logistics over water.
Tracking push barges
We founded Poseidon in order to gain more insights into the location of push barges. This platform collects location information of push barges by means of trackers. This enables boat masters to find a free berth for their push barges more quickly, which saves both time and fuel. The platform is open and scalable so that other customers and ports can also use it.
Encouraging intermodal connections
Intermodal transport by water and rail is sustainable and energy-efficient. We aim to encourage these forms of transport and support international projects to advance sustainable intermodal freight transport.
An offshore wind hub
In the Amsterdam-IJmuiden region, facilities and knowledge are readily available to aid the logistics, assembly, and production of offshore wind components. For example, we contributed to the implementation of the largest wind farm on inland waterways: Wind Farm Fryslân. And with the arrival of the Energy Port, we are also supporting the installation of offshore wind farms in the North Sea.
Be part of a better port
Together with the port business community and our partners, we strive for a better port every day. That's why we continuously work on our accessibility and on a smooth, safe and transparent vessel traffic process. We're fully focused on developing a future-proof port region. By investing in energy sustainability and circular activities, we're taking the lead.

Keep up to date on all new developments.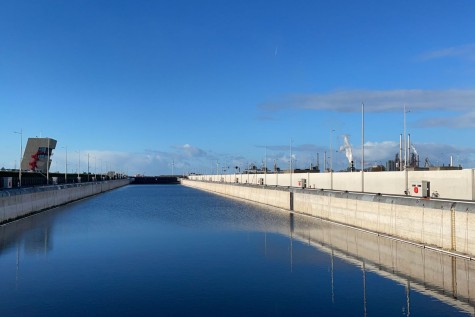 We've opened the largest sea lock in the world
With the new sea lock, the Port of Amsterdam is once again assured of reliable sea access for a long time to come. With this new facility, we can work together with the municipality and other parties in the North Sea Canal area on the development of the port into a sustainable and circular energy and raw materials hub.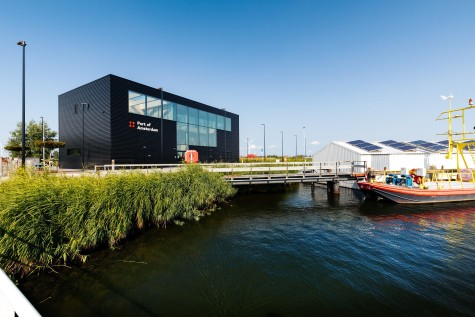 Companies that want to increase their circular activities
The circular industry is given plenty of space to evolve and grow in the port area. For example, we help these companies establish themselves, continuously work on optimising infrastructure and connect new and existing companies to each other so that they can mutually reinforce each other.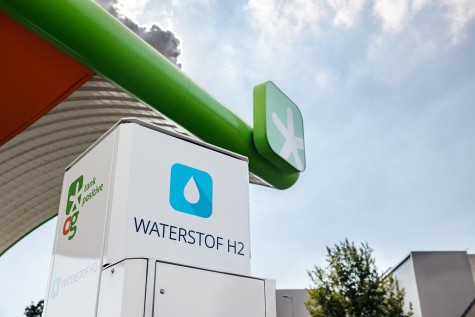 Production and storage of renewable fuels
We want to remain a major energy and fuel port whilst also embracing the future. That's why we have set our goal to become fully climate-neutral by 2050. With our good hinterland connections, knowledge and infrastructure for blending fuels, and the biobased production facilities near the port, this goal shouldn't be a challenge.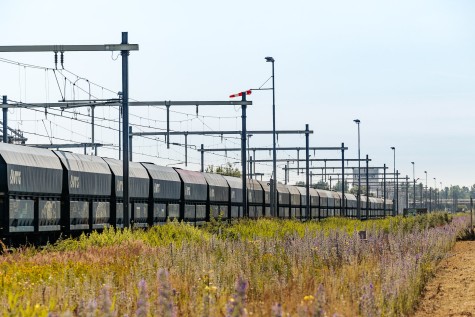 Investing in future-proof infrastructure
Besides seeking out more and better connections, we are also investing in future-proof infrastructure – both above and below ground. This way goods can be transported quickly and easily to and from the port, by water, road, rail and pipelines.