We seek to contribute to a sustainable world. A world for current and future generations in the region, the business community and shipping. The port plays an increasingly important role in the city and region's metabolism. Like supply and disposal, the 'roundabout' of circular waste and resources, and the battery role for clean energy.
Vision 2030: faster, smarter, cleaner
By 2030, the Amsterdam port region will be more than a hub. It will be a dynamic metropolitan port that combines the strengths of Amsterdam's three main assets:
The world-class logistics hub
The high-quality regional industry
The diverse urban services industry
By optimally connecting these three assets, we create cross-pollination, synergy and innovation. This ensures that the Amsterdam port region remains one of Europe's leading ports and a driver of the economy. One that is fast, smart and clean.
Koen Overtoom, CEO Port of Amsterdam
"As the fourth largest port in Northwest Europe, we are a leading player in the international world of transport, logistics and energy. Naturally, the port and its customers are affected by Corona. At the same time, we see that everything continues to function well. This shows us how vital and crucial the port is.
With our new strategy 2021-2025, we are taking our responsibility as a sustainable, economic engine for the region. After our decision on coal, in which we indicated that we no longer want to tranship coal in the port after 2030, we are going a step further. By setting concrete goals for CO2 emissions, alternative fuels and non-fossil sales. In this way, we are actively steering towards a sustainable port complex."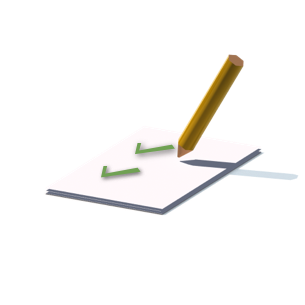 Value creation
Our aim is to generate healthy financial returns coupled with a high quality of life and significant added value for the region. Our mission is to create value by breaking new ground.
A clean environment and high-quality public space are our permanent goals, and the living environment and societal aspects within and outside the company remain a priority throughout.
We ensure that our efforts and targets are in line with the Dutch Energy Agreement for sustainable growth (2013), the Commodities Agreement and international CSR guidelines. Such as the OECD guidelines and the Sustainable Development Goals (SDGs).
This enables us to demonstrate our value creation in a wider context. We set concrete targets for ourselves and closely monitor progress.
Alexander Kousbroek, CFO Port of Amsterdam
"Solid turnover and profits only tell one side of the story. There are many factors that determine a company's health. There is your licence to operate, for example, which is granted to you not just by your shareholders and investors, but also by the general public, your employees and the market.'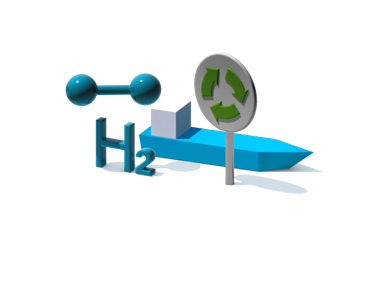 Sustainable port
Our strategy is one of sustainable growth, so that we will be among the leading sustainable ports in Europe by 2030. Economically strong, with a good competitive position and a focus on the natural environment, our living environment and society. This also means we are committed to reducing disturbance and environmental impact to a minimum. A large port with a small footprint.
Due to the presence of industry, an airport and a sea port, the North Sea Canal Area has a substantial impact on the immediate environment. We invest in sustainability, since we are and want to remain a smart, clean and efficient port.
We do this for example by:
Establishing programmes aimed at improving the quality of life
Promoting the use of biofuels
Promoting solar and wind energy
Providing alternatives for cleaner shipping
Commissioned by us, the Municipal Health Service (GGD) has been measuring air quality for years. Their findings have shown that the port area amply fulfils the European standards. Yet we still want to work with the industry to further reduce shipping emissions and their environmental impact. Our targets and specific measures for 2021 are described in our Clean Shipping Vision.
Milembe Mateyo, Harbour Master
"We are very proud of our Clean Shipping Vision. It is an ambitious plan, one that contributes to the sustainability of the logistics supply chain and quality of life in the urban area around the port. This is what socially responsible business represents to us."
From vision to strategy
 Based on the vision, we have defined our strategy 2021-2025: Taking the lead. By 2025, we want to be a leading European seaport, leading the way in the transition to a sustainable society.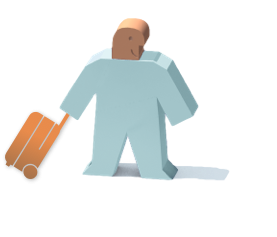 Reputation & customer satisfaction
The city and its port are highly dependent on each other in a variety of ways. This makes the free and efficient exchange of ideas all the more important to both parties. It also enables us to create long-term value for the city and region.
We regularly conduct surveys among our stakeholders in order to gather feedback on our actions. In addition to periodic customer satisfaction surveys, studies on the use of the waterways, and employee satisfaction surveys, we conduct a reputation survey every two years.
More to know
Would you like to know more about Port of Amsterdam? We regularly publish news items and will provide you with updates on all the latest developments in the port.