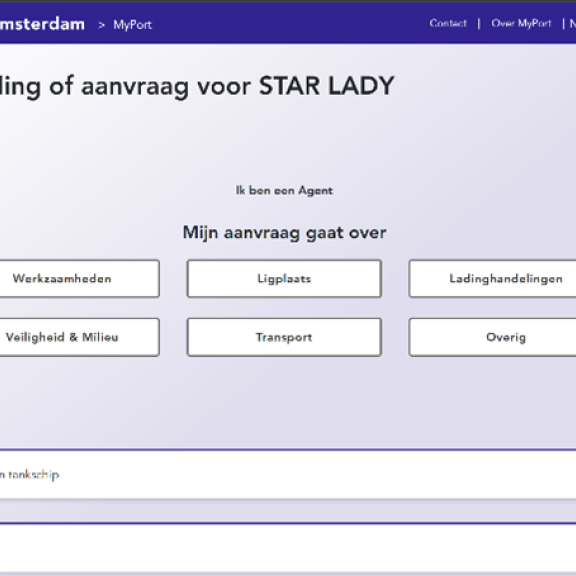 Digital applications now even easier on MyPort
In March, we implemented an improved version of the Applications module in MyPort. Through this module, agents arrange permits, waivers and submit notifications for vessel trips.
When you log in to MyPort, open the Applications module and choose a form, we have already partially filled it with the details of your voyages known to us.
The main improvements are:
All forms in one place in MyPort
By combining, we have reduced 31 forms to 19 forms
Easily find the right form via selection buttons
New digital form for 48-hour regulation for seagoing tankers