Annual report 2021: taking the lead
With a vision increasingly led by social needs and the desire to become more sustainable, it's no surprise that the Amsterdam harbour has seen many positive changes during 2021. Want to learn more about these developments? Find out all about them in our 2021 annual report.
The new strategy
In 2021, we kicked off our new strategy for the period 2021 - 2025. With this strategy, we aim to take the lead in the acceleration toward a sustainable society via seven measurable goals. But, how much progress have we made in achieving these goals? Are we on track? And what challenges do we face?
View the key figures here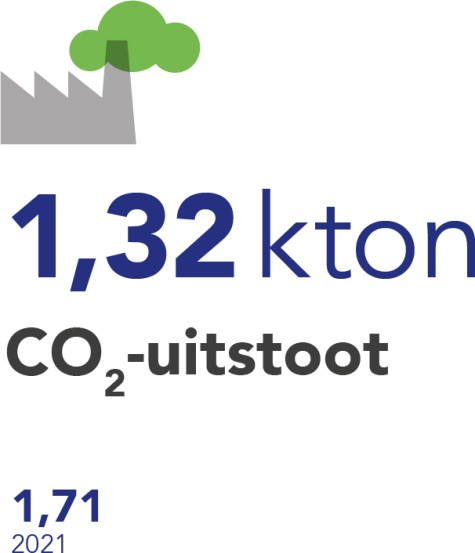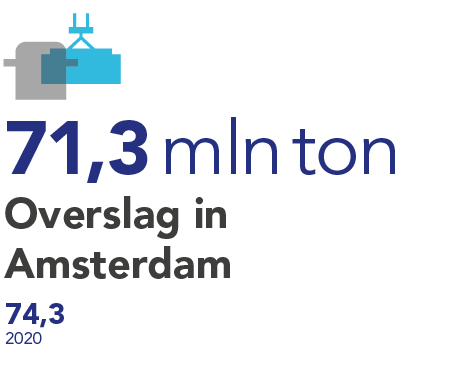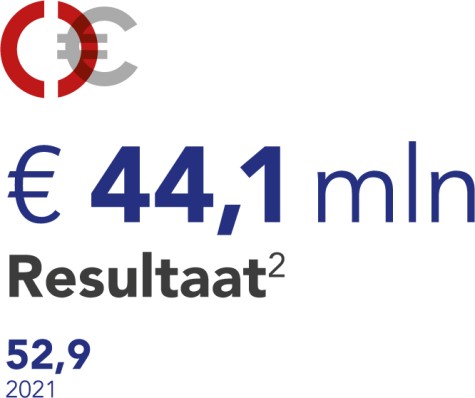 This is how we further developed the Amsterdam harbour in 2021
Transhipment
In 2021, the total transhipment was slightly lower than expected. However, the turnover in non-fossil cargo increased, making the harbour less dependent on fossil cargo. Liquid bulk lagged due to reduced fuel demand invoked by the Covid-19 crisis. Transhipment in containers increased by 25%.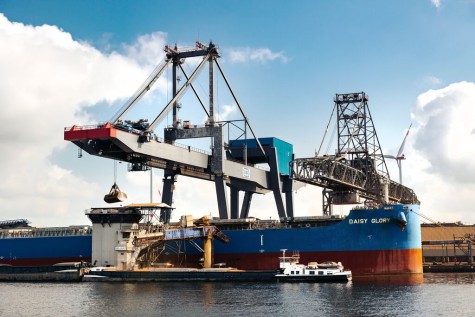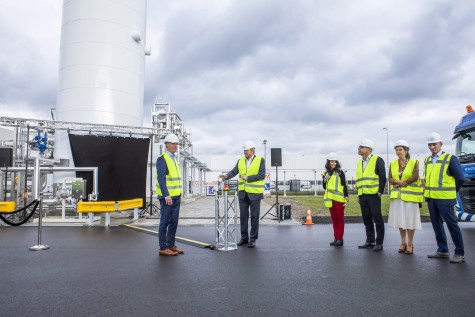 Sustainable fuels
With our course set on a cleaner port, we have continued taking steps in sustainability throughout 2021. For example, in October of 2021, the first bio-LGN installation in the Netherlands was opened in the Port of Amsterdam by King William Alexander. The facility produces 3.4 kilotons of bio-LNG per year, facilitating over 13 million kilometres of CO2-neutral car rides yearly.
Clean shipping
In 2021 we worked on a revision of our Clean Shipping Vision. As members of the getting-to-zero coalition, we also signed a petition calling all participants to achieve emission-neutral shipping by 2050. In 2021 we took steps to achieve this goal, for example, by expanding and renewing the shore power in the port area and developing a policy for the use of degassing installations.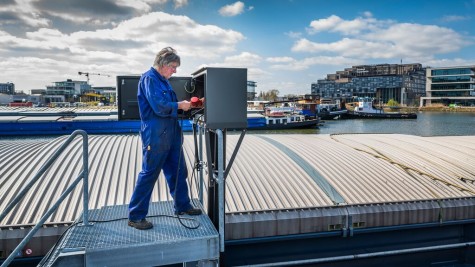 Logistic challenges
2021 was definitely a year full of surprises. One of them was the blockage of the Suezchanal by cargo ship Ever Given. The side effects of the Covid-crisis were another - all these circumstances led to shortages of containers. Some deep-sea vessels had to call at other ports, and terminals in the port area had to deal with fluctuations in tariffs. In 2021, the port of Amsterdam showed its agility and allowed deep-sea container ships to dock on multiple occasions, including from ships China and the United States.
Dialogue and connection 
One of the ways in which we connected with our stakeholders during 2021 is with our podcast series 'Boegspraak'. In this podcast, we discussed various themes from our strategy with our partners and customers. What did they think of our ambitions? Were these feasible? And how can we improve our collaborations even more?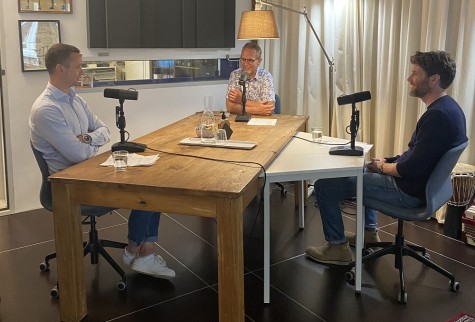 Previous annual reports
View the annual reports from previous years here.