The Amsterdam port is a European seaport with ambition. We ensure that clients, landings and activities can grow more sustainably. We are making the shipping process smoother, safer and more transparent and developing a future-proof port complex. By being at the forefront of the transition we are taking steps towards a climate neutral port in 2050.
Be part of a better port
We are Port of Amsterdam and we manage and develop one of Europe's largest seaports. As an Amsterdam port region, we always strive for better.
That is why we continuously work on our accessibility and on a smooth, safe and transparent shipping process. And we are developing a future-proof port region. By taking the lead and investing in sustainable energy and circular activities.
As a port authority, we work together by definition. So count on us to create space with and for others. Space for partners who will ensure a safer, smarter and cleaner port area.
Board of Directors
K.J. (Koen) Overtoom, CEO
Koen Overtoom studied Economics at the University of Amsterdam. He started his career in the port of Amsterdam as Manager Logistics for Unieveem BV. After Unieveem, he became General Manager at Ter Haak Warehousing and Logistics. There he was responsible for the storage and logistics operations within Ter Haak Group.
In the last 15 years, he has worked at Havenbedrijf Amsterdam N.V. First as Sales Director Germany and subsequently as Cluster Manager Containers, Breakbulk and Logistics, Managing Director Commercial Division and Chief Operating Officer. Since December 2016, he has served as CEO of Port of Amsterdam.
On the basis of his role in the BOZ sea ports organisation, Koen is active as a member of AB NML. He is also a member of the Supervisory Board of Port of Zwolle. And he has served in the role of Energy Commissioner of the Amsterdam port region since 2018.
D. (Dorine) Bosman, CIO
After studying geophysics, Dorine Bosman worked for Shell for many years in the United States and Australia. For the past five years, she has managed the Offshore Wind group in Shell's New Energies division.
As CIO, Dorine Bosman is responsible for a.o., the infrastructure, space and environment departments and the participations. Dorine Bosman further focuses on strengthening Amsterdam as a sustainable European seaport and stimulating and accelerating the energy transition and circular activities in the port and in the North Sea Canal area.
A. (Alexander) Kousbroek, CFO
Alexander Kousbroek has worked at Port of Amsterdam since 2015, of which he has been head of Finance and Control since 2016. From that role he has gained a lot of knowledge and experience of the port and with the financial organization of the port authority. Since February 1, 2020 Alexander held the position of CFO ad interim at Port of Amsterdam.
As CFO Alexander Kousbroek is responsible for the departments Finance & Control, Risk Management, Business Control, Information Technology, Purchasing and Legal Affairs.
Supervisory Board
J.F.J.M. (Jeroen) de Haas (chairman)
W.J. (Willemijn) Maas
A.M. (Anne Marie) Magis
M. (Mieke) Pigeaud-Wijdeveld
E. (Evert) den Boer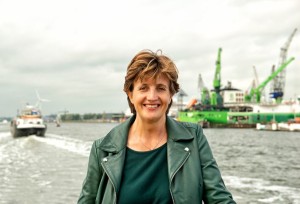 Harbour Master
Milembe Mateyo
Milembe Mateyo studied Urban Planning at Delft University of Technology. She started her career as an urban planner at a design and consultancy firm. Later, she worked for the Municipality of Haarlem and the Municipality of Zaanstad.
Since 2009, she has been working for Port of Amsterdam as head of the Spatial Planning and Environment department and previously as strategic advisor to the Harbour Master's Division. In this role, she has gained a great deal of knowledge and experience in incident response and has worked closely with the safety regions and the North Sea Canal municipalities.
Since November 2019, Milembe Mateyo has been appointed Harbour Master of Amsterdam, State Harbour Master North Sea Canal and Director of the Central Nautical Management.
The port works for Amsterdam
As a port we contribute to making Amsterdam a liveable, accessible, circular and climate-neutral city. A place where you can do business and work well. We do not do this alone, but together with others. In the Ducht video 'Heart for the City' various changemakers talk about how they are working on the city of the future and what motivates them.
Would you like to know what the port does? Take a look at Amsterdam and the port.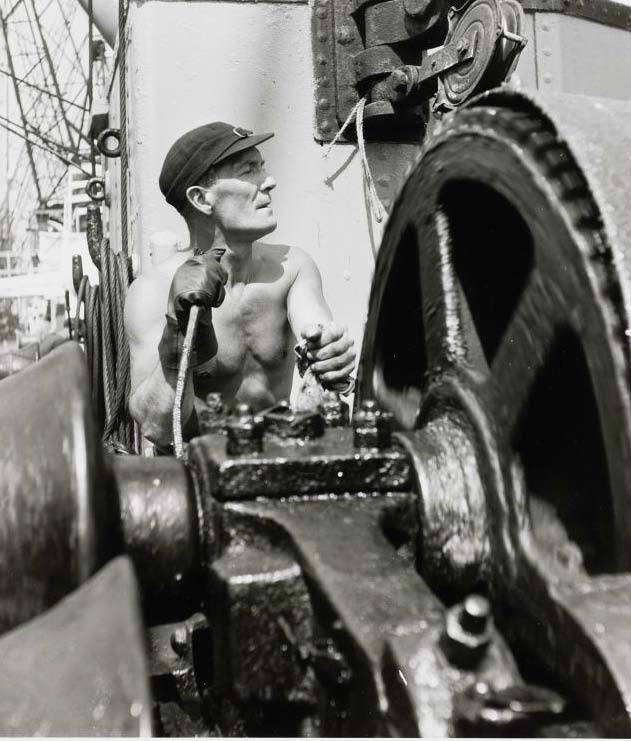 The history of Port of Amsterdam
The history of today's Port of Amsterdam dates back to 1900. On 30 May of that year, the Amsterdam city council agreed to establish a regulation for a reorganisation into a 'Division of Ports and Commerce Facilities'.
At the time, 'ports and commerce facilities' included the local water bodies, quays, wharfs, unloading docks and berths, sites, pilot stations, warehouses, tools, equipment and other facilities of the IJ River, the Westerdok, Oosterdok, Nieuwevaart, Houthaven and Coenhaven areas, the Municipal Commercial Warehouse and the Stock Exchange.
Read more »
On 1 January 1973, the Port Authority – which up to that point had been an independent entity – and the Amsterdam Nautical and Meteorological Institute were integrated into the division as departments. The Port Authority was headed by the Harbour Master.
More than one year later, the name was changed to Gemeentelijk Havenbedrijf Amsterdam (Amsterdam Municipal Port Authority). One of the reasons for the name change was the port's growing importance. The Authority had shifted its focus to development and operation of the Amsterdam port.
In 1994, the Central Nautical Management common regulations were established for nautical management in the North Sea Canal Area. The signatories included the cities of Amsterdam, Beverwijk, Velsen and Zaanstad and several private sector partners. The purpose was to establish a standardised and consistent policy in the North Sea Canal Area in association with the national government.
On 18 March 1998, the city council decided to convert the Port Authority into an administratively independent entity. The name was changed to Haven Amsterdam (Port of Amsterdam) in January 2006. The actual hive-off of the Port Authority began one year later, and became official on 1 April 2013.
The name of the new organisation was Havenbedrijf Amsterdam NV. In 2018 we began using the English name Port of Amsterdam, given our position as the fourth-largest sea port in Western Europe.
Port of Amsterdam is a wholly owned investment holding of the City of Amsterdam.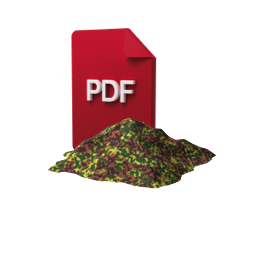 More to know
Would you like to know more about Port of Amsterdam? We regularly publish news items and will provide you with updates on all the latest developments in the port.
We also have job openings for the real go-getters.