Port of Amsterdam serves as a logistics hub, industrial hotspot and service provider to the city. We are building a port with increasing value to its customers and local communities. This is a joint initiative, carried out under the pay off Port of Partnerships.
Port of Partnerships
We believe that Port of Amsterdam, as manager and developer of the port, achieves the best results when we work together in unison. As partners.
By establishing lasting relationships - and facilitating them - and by really working together. This is the only way we can develop our port into an agile and resilient environment in which we create value for our stakeholders.
Based on this conviction, we position ourselves as: Port of Partnerships.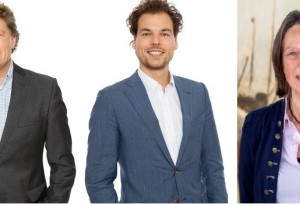 Board of Directors
K.J. (Koen) Overtoom, CEO
Koen Overtoom studied Economics at the University of Amsterdam. He started his career in the port of Amsterdam as Manager Logistics for Unieveem BV. After Unieveem, he became General Manager at Ter Haak Warehousing and Logistics. There he was responsible for the storage and logistics operations within Ter Haak Group.
In the last 15 years, he has worked at Havenbedrijf Amsterdam N.V. First as Sales Director Germany and subsequently as Cluster Manager Containers, Breakbulk and Logistics, Managing Director Commercial Division and Chief Operating Officer. Since December 2016, he has served as CEO of Port of Amsterdam.
On the basis of his role in the BOZ sea ports organisation, Koen is active as a member of AB NML. He is also a member of the Supervisory Board of Port of Zwolle. And he has served in the role of Energy Commissioner of the Amsterdam port region since 2018.
M.R. (Michiel) de Brauw, CFO
Michiel de Brauw studied Economics at the University of Groningen. He started his career at Nedlloyd in Rotterdam. After Nedlloyd, he was appointed as CFO at Danzas in Basel. From 2004, he often worked abroad before joining DHL. He was stationed first in Basel, then in Bracknell and lastly in Bonn.
Since November 2015, he has worked as CFO for Havenbedrijf Amsterdam N.V. Michiel holds board positions at Stichting Waarborgfonds Sport (Sport Guarantee Fund Foundation), Vereeniging Nederlandsch Historisch Scheepvaart Museum (Dutch Historical Maritime Museum Society) and is a member of the Supervisory Board of Amports.
Supervisory Board
K. (Koos) van der Steenhoven, Chair
J.F.J.M. (Jeroen) de Haas
W.J. (Willemijn) Maas
A.M. (Anne Marie) Magis
M. (Mieke) Pigeaud-Wijdeveld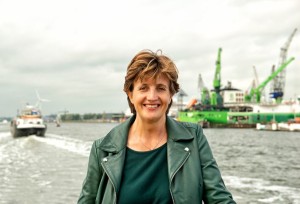 Harbour Master
Milembe Mateyo
Milembe Mateyo studied Urban Planning at Delft University of Technology. She started her career as an urban planner at a design and consultancy firm. Later, she worked for the Municipality of Haarlem and the Municipality of Zaanstad.
Since 2009, she has been working for Port of Amsterdam as head of the Spatial Planning and Environment department and previously as strategic advisor to the Harbour Master's Division. In this role, she has gained a great deal of knowledge and experience in incident response and has worked closely with the safety regions and the North Sea Canal municipalities.
Since November 2019, Milembe Mateyo has been appointed Harbour Master of Amsterdam, State Harbour Master North Sea Canal and Director of the Central Nautical Management.
Port of Amsterdam is not only the port of Amsterdam, but also the port for Amsterdam.
In the summer months, for example, we provide guided tours of the port area on every second and fourth Sunday of the month with a guide for the public. In addition, especially for cyclists, there are four signposted port cycling routes, each with its own character and provided with information boards at prominent points.
Furthermore, Port of Amsterdam has long-term sponsorship agreements with Skits (Amsterdam student ice skating association), Telstar, Sea and Harbour Museum IJmuiden, and has a partnership with the Emma at Work Foundation.
Would you like to experience for yourself what the port means to you and Amsterdam?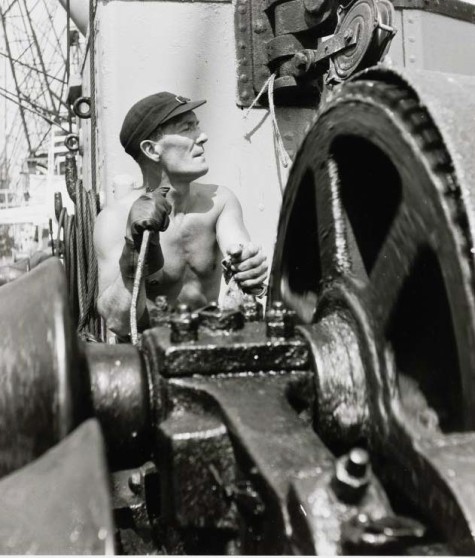 The history of Port of Amsterdam
The history of today's Port of Amsterdam dates back to 1900. On 30 May of that year, the Amsterdam city council agreed to establish a regulation for a reorganisation into a 'Division of Ports and Commerce Facilities'.
At the time, 'ports and commerce facilities' included the local water bodies, quays, wharfs, unloading docks and berths, sites, pilot stations, warehouses, tools, equipment and other facilities of the IJ River, the Westerdok, Oosterdok, Nieuwevaart, Houthaven and Coenhaven areas, the Municipal Commercial Warehouse and the Stock Exchange.
Read more »
On 1 January 1973, the Port Authority – which up to that point had been an independent entity – and the Amsterdam Nautical and Meteorological Institute were integrated into the division as departments. The Port Authority was headed by the Harbour Master.
More than one year later, the name was changed to Gemeentelijk Havenbedrijf Amsterdam (Amsterdam Municipal Port Authority). One of the reasons for the name change was the port's growing importance. The Authority had shifted its focus to development and operation of the Amsterdam port.
In 1994, the Central Nautical Management common regulations were established for nautical management in the North Sea Canal Area. The signatories included the cities of Amsterdam, Beverwijk, Velsen and Zaanstad and several private sector partners. The purpose was to establish a standardised and consistent policy in the North Sea Canal Area in association with the national government.
On 18 March 1998, the city council decided to convert the Port Authority into an administratively independent entity. The name was changed to Haven Amsterdam (Port of Amsterdam) in January 2006. The actual hive-off of the Port Authority began one year later, and became official on 1 April 2013.
The name of the new organisation was Havenbedrijf Amsterdam NV. In 2018 we began using the English name Port of Amsterdam, given our position as the fourth-largest sea port in Western Europe.
Port of Amsterdam is a wholly owned investment holding of the City of Amsterdam.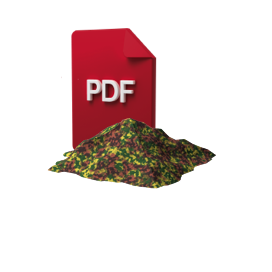 More to know
Would you like to know more about Port of Amsterdam? We regularly publish news items and will provide you with updates on all the latest developments in the port.
We also have job openings for the real go-getters.