The feedback form is used by the Director of Central Nautical Management as a means of understanding how bunker deliveries are made in the port.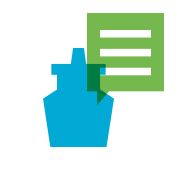 What happens with my feedback?
The input is part in the evaluation of the bunker permit for transporters. It also provides input into the development of a possible bunker permit for suppliers.
Contact may be made in response to the completed feedback form to go over the feedback for clarification.
The feedback will be treated confidentially and not shared with third parties. The Director of Central Nautical Management does not interfere with individual issues between parties regarding bunkers or the method of delivery.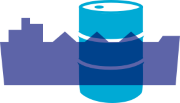 Development around bunkering of conventional fuels
Based on the Regional Port Ordinance North Sea Canal Area 2019, the Director Central Nautical Management North Sea Canal Area may decide to introduce a permit requirement for the supply of conventional fuels such as fuel oil and gas oil.
This licensing requirement already applies in the Rotterdam-Rijnmond region. In this region, there is no reason yet to introduce this licensing requirement. The evaluation will take into account the experiences in the Rotterdam-Rijnmond region.
The bunker feedback form can be used in the event of incidents. These incidents will also be included in the evaluation, which will take place at the end of 2021.
Direct contact with our expert