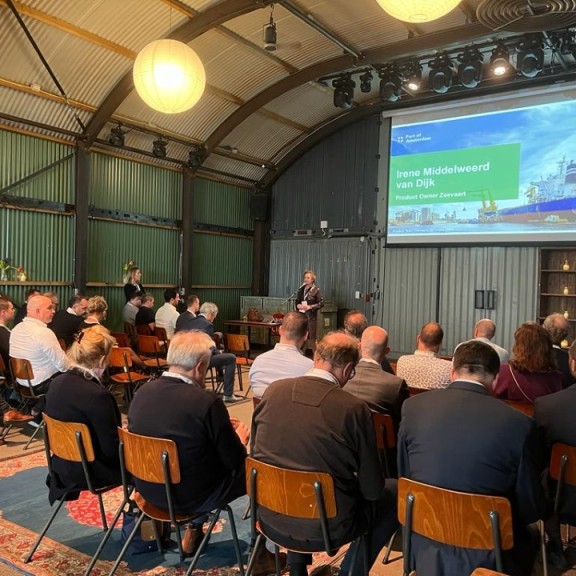 Retrospective: Agent Dinner 2023
On Tuesday 21 March, it was again time for our annual event: the Agent Dinner.
The programme consisted of a substantive plenary part followed by a convivial dinner. The presentation focused on MyPort (including the new PACT module) and a look back at the replacement rail track at Noordersluis.
Every year, Port of Amsterdam organises an Agents' Dinner for agents. Colleagues from Division Harbour Master and Commerce are present to update the attending agents on the most important developments in the port. Afterwards, there will be a dinner in a characteristic Amsterdam location.
Did you miss this event and would you like to attend next year? Let us know via email to myport@portofamsterdam.com!