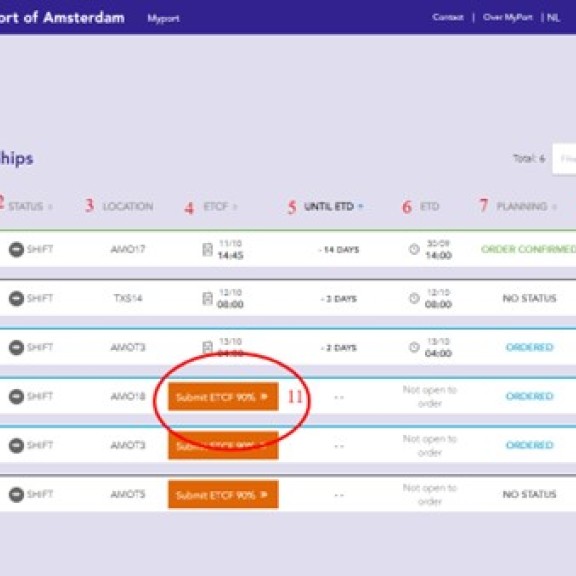 New: PACT service for terminals and agents
PACT is a new service on the online port portal MyPort for outgoing sea vessels from agents and terminals in the Amsterdam port.
By sharing smart data with each other, we make the port more predictable and aim to reduce delays. The initiative originated during a Port Performance Meeting (PPM), a periodic consultation with Port of Amsterdam and the companies in the port. After a successful pilot last year, a robust version of PACT was built this year. Medio April 2023, PACT was ready for use on MyPort.
How PACT works
Participants update with PACT earlier in the ordering process when they have started the last step of their operational process. This is the so-called ETCF90% (Estimated Time Cargo Finished 90%). The agent receives a notification of this and is not allowed to place an order until he receives this notification. By order, we mean ordering pilots and tugs and reserving the lock.
Implementation
From 14 April 2023, the actual implementation started at oilterminals and agents. The implementation takes place in phases. Around the summer, there will be feedback to stakeholders on the progress of the implementation and the first user results.
Questions or interest?
Do you have questions, comments or is there interest among terminals and agents? Please let us know via email to myport@portofamsterdam.com