The Netherlands to re-open further with coronavirus entry passes
From September 25th it is no longer mandatory to keep one and a half meters away from each other. This is a big step forwards.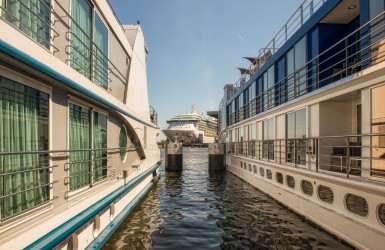 It means restaurants and bars can open to maximum capacity and all events will be allowed again.
Vaccination coverage is high enough that the Government can lift the 1.5 meters rule. In November they will reassess the measures remaining in place for now.
Impact for river cruise ships traveling in the Netherlands from 25th September:
Ships still operate in accordance with the actual EU Healthy Gateways protocols.
No limitation of capacity.
All passengers must be vaccinated or have a negative test during travel in the Netherlands.
Onboard 1.5 meters distance and wearing of face masks is no longer mandatory.
Bars and restaurants onboard must be closed from 00:00 to 06:00
Medical Declaration of Health is still required for ships entering the Netherlands from abroad
Read all information on the website of the Dutch government