Missie H2 in the port of Amsterdam
Port of Amsterdam is committed to scaling up the production and use of hydrogen. We see green hydrogen as an important building block for the energy transition and a future product for the port.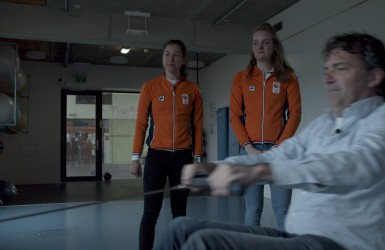 Together with Missie H2 we aim to make the Netherlands a hydrogen country. With the (water) athletes of TeamNL as the driving force.
But what exactly is the important role of hydrogen? And what are we already doing in the port with hydrogen? Eduard de Visser, Strategy Director at Port of Amsterdam, tells Olympic rowers Ilse Paulis and Marieke Keijser all about it.