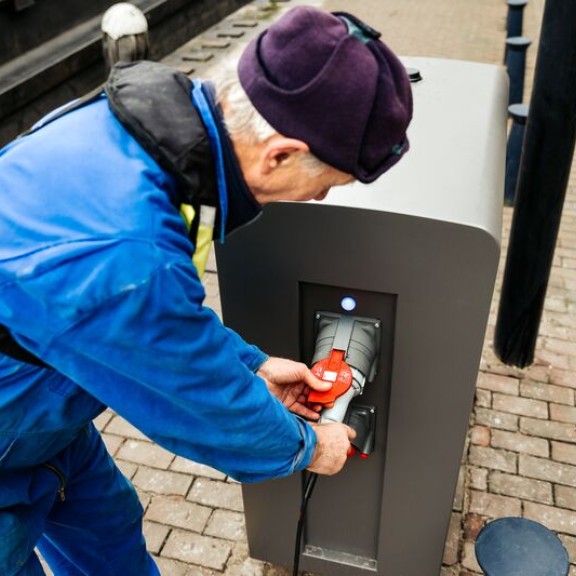 Malfunction with a shore power point?
You can report this to Ease2pay. They will immediately check whether they can reset the shore power point remotely or whether someone should go and repair it on site.
Currently, a malfunction is often reported to Port of Amsterdam. This is not recommended because Port of Amsterdam cannot solve the malfunction, Ease2pay can.
You can report to Ease2pay via phone number: 0900 1492 or by sending an email to servicedesk@ease2pay.nl. Do you own a foreign phone number? If so, please call phone number: 00 31 (0) 881 707 703.