ILCA becomes the Amsterdam Chemistry Network
With a new name and vision, Innovation Lab Chemistry Amsterdam – also known as the official ChemistryNL iLab of the chemistry ecosystem of Amsterdam – has rebranded.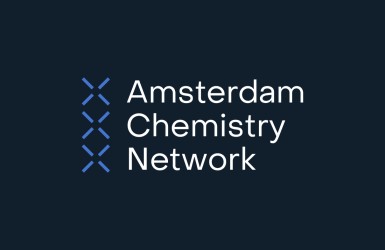 By renaming itself the Amsterdam Chemistry Network, the organisation has decided to take full ownership of the strong networking role it upholds in the Metropolitan Region of Amsterdam (MRA).
The board of ILCA (UvA, VU, Matrix Innovation Center, Port of Amsterdam and ChemistryNL) chose to rebrand its name and vision in 2021. The organisation has a very active network, often connecting executive parties such as the Port of Amsterdam with Research & Development facilities such as Chemlab, but was missing a focus on 'Network' in their name and branding. After running a poll among the board members and ILCA colleagues, Amsterdam Chemistry Network came out as the winner. Head of strategy and partnerships, Monalisa Goswami is "very happy with the new and improved name because ACN is short and catchy and immediately gives the right idea of ​​who we are and what we can do for our members."
ACN helps strengthen collaborations
Director Willem Fokkema elaborates: "There are multiple ways to participate in our network. Companies (large businesses, SMEs or start-ups) and other organisations such as knowledge institutes can choose between Gold, Bronze and Silver memberships. In addition, we also offer individuals the opportunity to become part of our network through an attractive Personal membership option. During the upcoming years, the ACN team, alongside Marco Tibaldi, will give the chemistry cluster in the MRA a platform to strengthen collaborations and get the most out of this growing network for our members. We are really looking forward to it!"