Evert den Boer is new supervisory director at Port of Amsterdam
The Supervisory Board of Port of Amsterdam has been strengthened with Evert den Boer (51) with effect from 1 September 2021, and now consists of five members.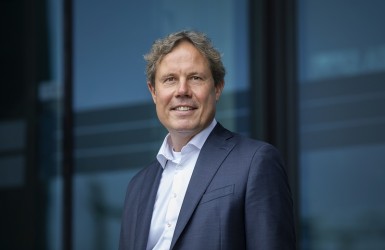 Evert den Boer, CEO of Enexis Group, has extensive board experience in the (sustainable) energy sector. He is a board member of the Nederlandse Vereniging voor Duurzame Energie (Dutch Association for Sustainable Energy) and was previously chairman of the board of Greenchoice, a producer and supplier of sustainable energy.  
 
Port of Amsterdam wants to be a leader in the transition to a sustainable society and a climate-neutral port by 2050. The port authority is committed to growth in non-fossil revenues such as hydrogen, to growth in storage capacity for alternative fuels and to a more circular processing industry. 
 
Jeroen de Haas, Chairman of the Supervisory Board: 'The strengthening of the Supervisory Board with Evert den Boer once again makes it clear that Port of Amsterdam and our shareholder, the City of Amsterdam, are choosing to accelerate the transition. With Evert we are bringing in a scrutineer and advisor who is a more than welcome addition to the knowledge and experience already present within our board.'  
 
Den Boer studied geophysics at Delft University of Technology.