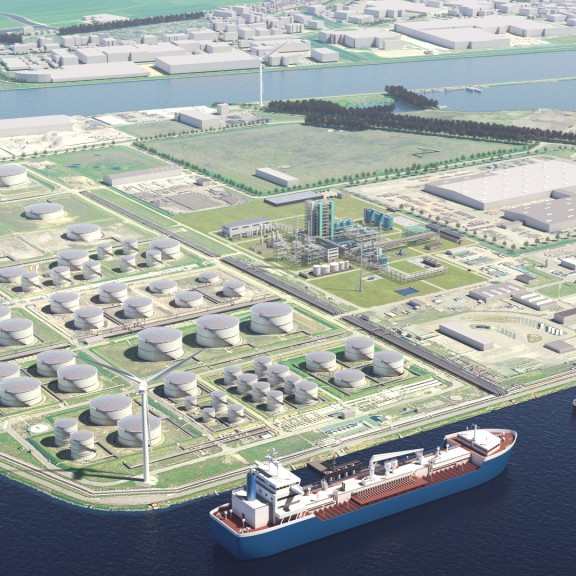 Environmental permit for methanol plant at port of Amsterdam
GIDARA Energy announced that it has received the environmental permit for the bio-methanol plant to be built at Biopark, in the port of Amsterdam. A new stage in the development of the plant to be built. This facility converts local waste into advanced methanol. The environmental permit, granted by Province of North Holland, allows GIDARA Energy to build its Advanced Methanol Amsterdam biofuels plant.
The renewable methanol facility will use GIDARA Energy's patented HTW® gasification technology to convert waste into bio methanol, a versatile fuel that can be used in road transport, in the maritime sector, and for producing sustainable aviation fuels. Obtaining this permit is a major milestone in the development of the facility, enabling the production of renewable fuels and, in the future, high quality circular chemicals.
BioPark
 
Advanced Methanol Amsterdam (AMA) is set to be built at BioPark, the primary development site for producers of renewable fuels in the Port of Amsterdam. The facility will convert approximately 360,000 tons of waste into 90,000 tons of renewable methanol every year.
Roon van Maanen, Head of Energy & Circular Industry at the Port of Amsterdam, said, ''Congratulations to GIDARA Energy on this important step in the realization of their sustainable methanol plant. The Port of Amsterdam facilitates companies that promote circular activities and the energy transition. GIDARA's plant, which transforms waste into methanol, is a stellar example that will fit seamlessly into our port's sustainability goals. We look forward to the moment they break ground."