Documentary 'Hydrogen, our new energy?' on National Geographic
Hydrogen will play an important role in our future energy system. In the documentary 'Hydrogen, our new energy', presenter Anic van Damme goes on a voyage of discovery into the status of hydrogen in the Netherlands. What is already possible? What challenges and solutions are there?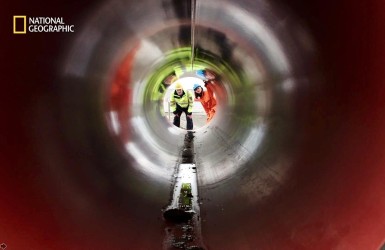 This Dutch production can be seen on National Geographic on Wednesday 22 September at 22:00.
Anic will visit the ports of Amsterdam and Groningen, among others. Where Cas König, CEO of Groningen Seaports and Joey van Elswijk, Commercial Manager at Port of Amsterdam, talk about the production of hydrogen in the ports. They explain the role of a port in this and how we can make the industry more sustainable through the use of hydrogen.
Many scientists and companies see hydrogen as one of the solutions to provide the Netherlands with energy in a sustainable way. Besides industry, ships, trucks and even aircraft can use hydrogen in the future. There are also far-reaching plans to use our natural gas network to transport this gas. And what about a house equipped with a hydrogen central heating system?
 
In the documentary Hydrogen, our new energy? Anic talks about where we are now and what the future could look like.