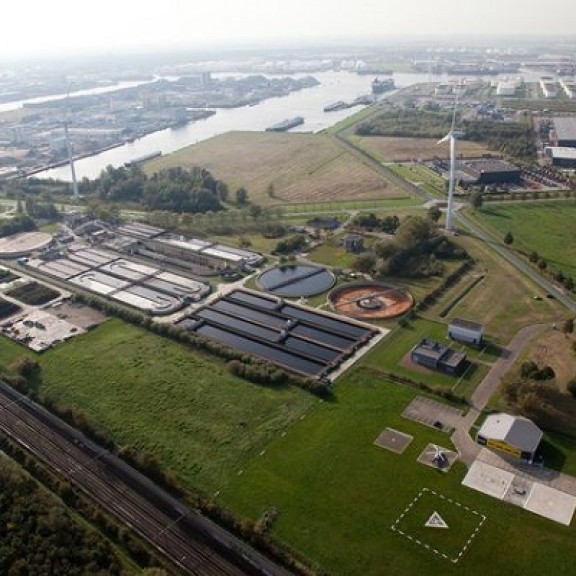 Approval of Westpoort Noise Dispersion Plan
The City Council of Amsterdam officially approved the 'Westpoort Noise Dispersion Plan' on Wednesday, 14 March 2018. The zoning plan divides the available noise zones in the Westpoort section of the Port among the plots of land located in the area.
The final draft of the plan will be available for review within several weeks, after which it will be available on www.ruimtelijkeplannen.nl. But what exactly does the plan entail?
What is a noise dispersion plan?
A noise dispersion plan is an addendum to an existing zoning plan providing for rules about noise. These rules determine for each plot of land and each receiver point the level of noise permitted in the area. The rules under the plan also include the calculation model for Westpoort, so that it can be calculated whether a specific function is appropriate within the noise limits set. The source data related to environmental permits already granted are shown in the calculation model on an anonymised basis.
Why a noise dispersion plan?
The noise dispersion plan is required in order to prevent a situation where there is still physical space available on the industrial site, but a lack of environmental space for new businesses to settle in the area. The distribution of the noise zones ensures that plots of land can continue to be issued.
The Westpoort Noise Dispersion Plan also discloses exactly how much noise zones are allocated to the plots located on the industrial site. This enables anyone to independently calculate (with the assistance of a noise expert if necessary) the maximum level of noise permitted on a plot of land. This information was previously only available from the Environment Agency.
Current rights
The current rights and agreements are complied with under the Noise Dispersion Plan. Specifically, this means that the following items will not be changed:
The environmental permits and notifications granted
The existing limits of the noise zones
The higher limits set for, among other things, homes
The current zoning plan
If you have any questions, please feel free to call or email Ton van Breemen: ton.van.breemen@portofamsterdam.com / +31 (0)6 3037 1653.