Reserve berths via Easydock
Easily reserve berths for river cruise ships and party ships in Amsterdam and Zaanstad online via Easydock.
As a shipping company, you require an account that allows you to make the reservations you need after entering your fleet details only once.
Single statement, single invoice
Easydock has eliminated the need for submitting separate Statements for Inland Harbour Dues. Once you have made your reservation, your reservation doubles as a statement. You will receive a combined invoice which will specify both the reservation fee and the Harbour Dues.
Control and transparency
Easydock allows you, as a shipping company, to manage your schedule and reservation information in the allocation and status section of the reservation system.
Declaration Day Tourist Tax in Easydock
The declaration of Day Tourist Tax for river cruise ships is carried out via Easydock. Watch the video to see how it works.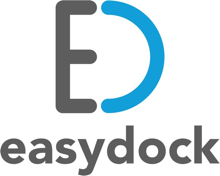 Download the free Easydock app
Download the app for captains, crew, tour operators, bus drivers and other parties involved in the river cruise operational process.
Overview in the current status, so that everyone involved knows the berth, ETA, ETD, etc. of the ship.
A chat function that allows communication with the Nautical Operation of Port of Amsterdam.
The app must be used for completing the ship report for Day Tourist Tax.
Transferring from a River Cruise to a Canal Cruise
A pilot project for using canal cruise boats to pick up river cruise passengers was launched on 1 April 2019. This reduces the number of coaches.
The following rules apply:
It is only possible to transfer to a canal cruise boat at the location Ruijterkade West, IJRW1
Only river cruise boats booked directly through a shipping company or DMCs working for the shipping company are allowed to dock
Reservations must be made through the Easydock reservation system and an account must be created for this purpose
The Harbour Master's Division will turn away any river cruise boats that have not been reserved in our system
Only river cruise passengers are allowed to embark and disembark
The maximum docking time is 30 minutes
Contact
If you have any questions about Easydock, please get in touch with Port Office via +31 (0)20-523 46 00 (choose option 2).