Port of Amsterdam is building a port that is helping to strengthen the international competitive position of the Amsterdam Metropolitan Area and of the Netherlands as a whole. We balance our roles and responsibilities with the interests of our stakeholders.
Key duties and roles
As the authority responsible for managing and developing the port, Port of Amsterdam has the following three core duties:
Developing the port region into a magnet for businesses and continuous improvement of the services we provide to customers.
Construction, maintenance and upgrading of the physical infrastructure and the management of the Amsterdam port area.
Efficient, safe and environmentally friendly handling of maritime traffic in the North Sea Canal Area, including through regulations and enforcement. Central Nautical Management (Centraal Nautisch Beheer/CNB) has outsourced these operations to Port of Amsterdam's Harbour Master's Division.
In order to develop Port of Amsterdam into an efficient ecosystem, we fulfil the following three roles:
We create an optimum business climate (role of market master)
We bring various parties, industries and opportunities together (role of matchmaker)
We initiate new activities in the port in order to promote new development (role of co-creator, who bears some of the risk)
Harbour Master's Division
The water in the North Sea Canal serves as a main transport axis for thousands of vessels, and the Harbour Master is responsible for handling maritime traffic in the area safely, efficiently and sustainably. Approximately 7,000 sea-going vessels call on the North Sea Canal Area every year.
Port of Amsterdam provides 24/7 support to vessels through multifunctional patrol vessels and a high-tech traffic control system. From a distance of 12 miles offshore up to the Amsterdam port basins, sea-going vessels have to deal with navigation, safety, regulations, services, communications and inspections.
The Amsterdam Harbour Master and/or State Harbour Master carry out public duties of Port of Amsterdam on behalf of several mandators:
The Ministry of Infrastructure and the Environment
The Directorate-General for Public Works and Water Management (Rijkswaterstaat)
The North Sea Canal Area Central Nautical Management
The City of Amsterdam
Management & Infrastructure
A safe, clean and well-maintained public space enhances the (work) environment. Port of Amsterdam has taken on the public duty of management and maintenance in the Westpoort industrial estate, a 2,600-hectare territory that is the largest contiguous area of its kind in the Netherlands.
Port of Amsterdam handles and coordinates management of this site. We support our stakeholders in the area by facilitating and managing the infrastructure and providing solutions for future developments.
Commerce
Port of Amsterdam works with three commercial teams (Cargo & Offshore, Real Estate & Cruise and Energy & Circular Industry) on promoting new markets and new business development. Including London Metal Exchange's (LME) certified metal packages, new liner services, and superyachts.
We also support our customers in the transition to more sustainable resources and are at the vanguard of circular economy developments.
The businesses (our customers) that settle in the port region all benefit immensely from a solid, thriving and diverse business climate. We are therefore working with our customers on creating a sustainable port that is a magnet for sustainable innovation, provides more employment and has a minimal negative impact on the environment.
Since the world is changing rapidly, we aim to be flexible and respond in a timely manner to new trends and innovations.
As one of the Rhine Deltas, Amsterdam is an international port with an important role as a gateway to the hinterland. With Amsterdam Airport Schiphol just 15 minutes away and providing a permanent helipad facility, it is also easily accessible by aircraft.
Strategy 2021-2025: Taking the lead
In 2025 we will be a visible leader in the transition and clearly on the way to a climate-neutral port in 2050. We will achieve this ambition with three strategies with which we are working towards our Vision 2030:
1. We let customers, cargoes and activities grow more sustainable.
2. Making the shipping process smoother, safer and more transparent.
3. We develop a future-proof port complex.
Port of Amsterdam International
One of Port of Amsterdam's initiatives is the subsidiary Port of Amsterdam International B.V. (PoAI). PoAI strengthens the Amsterdam clusters and networks by entering into partnerships with leading customers.
Our presence in foreign ports helps us unlock new opportunities and improve our understanding of current and future logistics flows, as well providing our employees with new opportunities for international development.
PoAI helps foreign ports with nautical, logistical and commercial challenges. She has a presence in Ivory Coast, Fujairah, Algeria, Aruba, Bonaire and Benin. For commerce PoAI is also active in Germany, United Kingdom, Ireland, Scandinavia and the Baltics.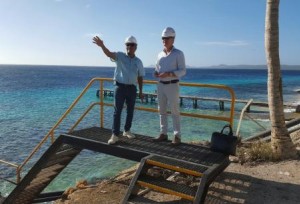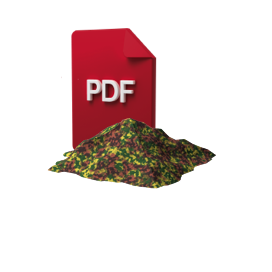 More to know
Would you like to know more about Port of Amsterdam? We regularly publish news items and will provide you with updates on all the latest developments in the port.
We also have job openings for the real go-getters.