Port of Amsterdam is leading the way in the transition to a sustainable society. Do you want to be part of this? Apply for one of our positions.
Geef je werk een andere lading en ga aan de slag bij de haven van Amsterdam. Een werkplek die 24/7 in beweging is en waar thema's als de energietransitie, digitalisering, innovatie én scheepvaart de koers bepalen.
Wil ook jij deel uitmaken van een wereld die vooruitkijkt? Gooi dan je carrière over een andere boeg en solliciteer op één van de vacatures bij Port of Amsterdam!
Would you like to know what it's like to work as an account manager, project manager, inspector, traffic controller, policy officer or department head? Discover how our colleagues experience working at Port of Amsterdam.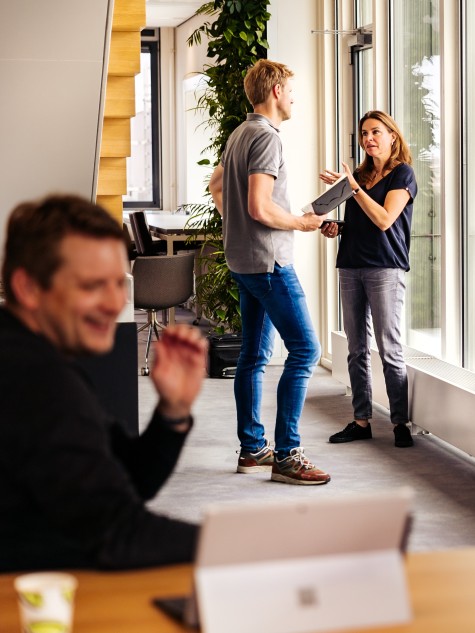 Podcast: werken in de Amsterdamse haven
 Wat doet een Strategisch Adviseur bij Port of Amsterdam? En hoe ziet de werkdag van een havenbeambte eruit? In het tweede seizoen van onze podcast Boegpraat gaat Mies, stagiair bij Port of Amsterdam, in gesprek met collega's over hun werk, ambities en drijfveren, en krijgt ze een kijkje achter de schermen bij het werken in de Amsterdamse haven.
Luister op je favoriete platform: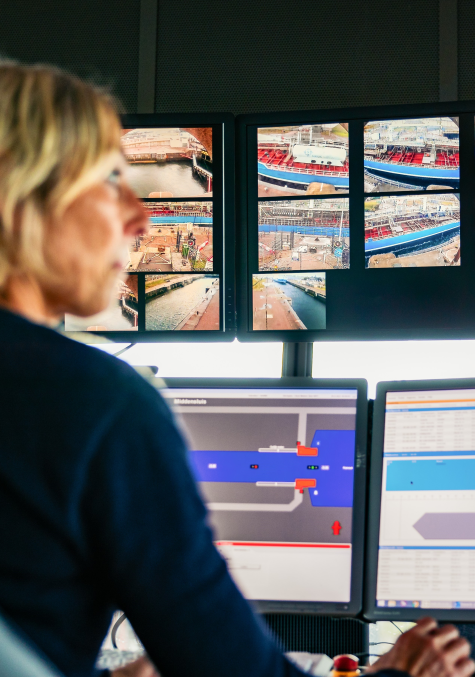 The way we work at Port of Amsterdam
Every Port of Amsterdam employee meets our core values: respect, together, driven and responsible. This is how we build a culture in which everyone comes into their own.
We go for results. We are flexible within our business framework, so that we enjoy working towards a clear goal.
We stimulate new forms of cooperation and innovation. For example, every potential employee takes an Agile test as part of the application process.
We want to be a reflection of society. With employees of all ages, educational levels and backgrounds. We also offer work experience places for people with a distance to the labour market.
Solliciteer direct op één van onze vacatures via de site van Spielwork. Jouw sollicitatie komt dan automatisch bij de juiste contactpersoon terecht.