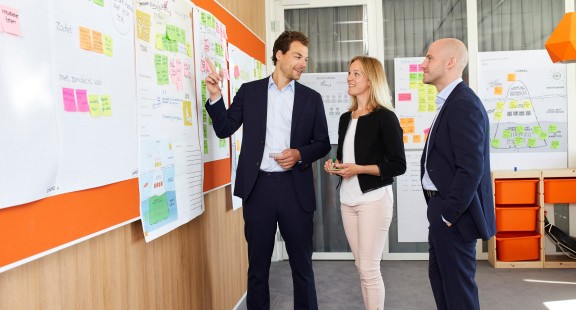 Would you like to know what it's like to work as an account manager, project manager, inspector, traffic controller, policy officer or department head? Discover how our colleagues experience working at Port of Amsterdam.
Would you like to work at Port of Amsterdam?
Watch the videos (in Dutch)
Paula Peijssel
Traffic controller
"It can be very hectic. Then you have to prioritize: what needs the most attention now?"
Patrick Kroon
Technical policy officer
"We are responsible for area management and provide technical advice."
Eline Huiting
Head of Policy Harbour Master's Division
"I really like the work environment. We have flex places and in consultation you can also work from home."
Gert-Jan Nieuwenhuizen
Director Port of Amsterdam International
"If you're good at connecting people, you should come work at Port of Amsterdam."
Erik Smit
Port official
"That shipping is handled in a safe manner, that's why we're on the line."
Kim Borgmann
Account manager
"We work at a prime location, right next to the central station with a view of the harbour and the city."
James Hallworth
Project leader New Business
"Together you are responsible for delivering a product."