One of the largest river cruise ports in Northwestern Europe, Amsterdam was named 'Cruise Destination of the Year' several times.
Amsterdam: the ultimate river cruise destination
A total of 2,007 river cruise ships called on Amsterdam in 2018, carrying a combined 406,949 passengers.
The Dutch capital remains a major attraction. Its berths are conveniently located near the historic city centre, world-class museums, and numerous local sights.
Amsterdam has a strategic location near Schiphol Airport. For that reason, Amsterdam also serves as the pick-up and drop-off point for the Rhine-Main-Danube Canal to Budapest, as well as for Black Sea cruises.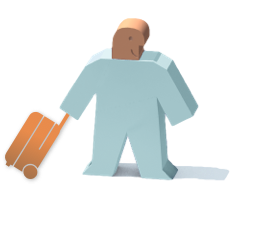 Day tourist tax for cruise passengers
The Municipality of Amsterdam charges a day tourist tax for TRANSIT sea and river cruise passengers who moor within the municipal boundaries of Amsterdam. For whom the day tourist tax has to be paid and how it works? Read more.
Free online reservation system
Amsterdam together with Zaanstad forms one river cruise area. Cruise Port Amsterdam is resposible for the berth planning. You can book a berth in this region quickly and easily via the CruiseDock online reservation system.
What's more, you only need to make submit one statement and as a shipping company you will receive one invoice. With CruiseDock the planning is transparent and you are in control of your ships.
Shore power
Do you use the shore power in Amsterdam? We're very happy about that. Not only is it better for the environment, you also help to prevent noise pollution. Read how you can easily connect the shore power.
The state-of-the art Passenger Terminal and the river cruise berths are located nearby all popular tourist sites in the Greater Amsterdam Area. The cruise facilities provide excellent accessibility. They are just 20 minutes from Amsterdam Airport Schiphol and directly adjacent to Amsterdam Centraal Station, the city's central railway station.
Any other essential passenger information regarding your arrival, transfer, facilities and options in the river cruise ports, is available on the Amsterdam Cruise Port website.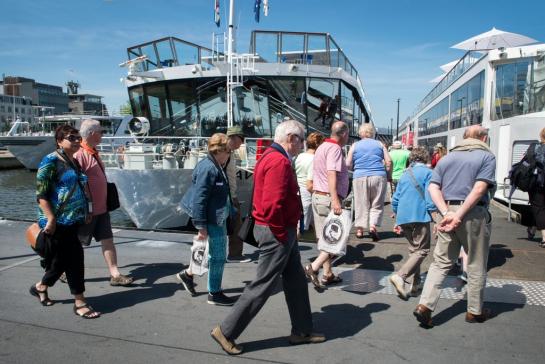 Get in touch with our experts
For questions or more information about river cruises.