If you want to apply for a permit in the Westpoort or Hoogtij region, you must take into account the Nature Protection Act (Wnb) and the Natura 2000 areas. Here you will find all the information you need for this area.
News
Nitrogen banks for the Amsterdam port
On the website of the Province of North Holland you will find extensive information about Nitrogen (in Dutch). Do you have questions about nitrogen, permitting, AERIUS, Natura 2000 or do you want to contact the helpdesk nitrogen and Natura 2000? Go to the website of Bij12.
Permit requirement for nitrogen deposition
In certain cases you have a permit requirement. This depends on the impact of the project. A project is the entire establishment of the company, including the effect on traffic. If the effect consists of a nitrogen deposition of more than 0.0049 mole per hectare per year in at least one Natura 2000 area that is sensitive to nitrogen, a permit is required.
In Westpoort and HoogTij shipping is already licensed. Information about this can be found under the heading 'shipping is already licensed'.
The effect of your project also depends on whether there is already a WBD permit or a reference situation. This means that your company, or in some cases its predecessor, was already there when the Natura 2000 area it will affect was designated. See more information under the heading 'reference situation is usually 2004'. There are more specific aspects that apply if you develop activities in Westpoort or HoogTij. All these aspects are listed below:
Specific aspects surrounding nitrogen in the port
1. There is a target bank for energy transition, circular economy or sustainability of industry
If a Wnb permit is needed for nitrogen, it is possible to use nitrogen deposition from the nitrogen bank. Many companies can draw from the micro deposition bank (possibly after internal or external netting) if there is a deposition of less than 0.05 mol/ha/yr. This bank was established on July 6, 2021 and will be available for use later this year. If more deposition is needed, companies in Westpoort and HoogTij can use the target bank ECeVi.
2. Reference year is usually 2004
Does your company not have a Wnb permit, but did the company exist in 2004 or before? Then it has accumulated existing nitrogen deposition rights. The condition for existing rights is that the company existed and had a permit when the Natura 2000 areas that your company affects were designated. Therefore, research what permission was in place on the date of the designation decision, or other indications that point to business activities from that time. It is about the business activities that actually took place or had been realised at that time, not about which ones were licensed. This indicates whether there are existing rights, with which you may balance internally or externally.
But note: has a permit been issued after the reference date for less nitrogen deposition? Then that is the reference situation. Relative to that situation, you start from the deposition. On the BIJ12 website you will find a clear step-by-step plan to determine the reference situation. The dates of the designations of Natura 2000 areas can be found in the table below.
Summary list of reference dates Natura 2000 sites PNH (in Dutch)
The table above shows when each Natura 2000 site was designated. In some cases the table shows two dates for one site. The oldest date is always the reference date. The Natura 2000 areas designated for the Habitat Directive only were designated in or after 2004. The Natura 2000 areas designated for the Birds Directive in or after 1994. Both directives have different objectives.
3. Shipping is already licensed
Do you have a company that loads or unloads ships at the quay? In Westpoort and Hoogtij there is an exceptional situation.
In Westpoort and Hoogtij a permit has already been issued for nitrogen deposition resulting from all shipping traffic. This happened with the expansion of the Zeetoegang IJmond. The Minister of Economic Affairs granted this permit on December 9, 2015 under the Nature Protection Act 1998. The permit applies to:
The shipping traffic at that time
The future growth of seagoing and inland shipping
The entire North Sea Canal area and all port basins
The mooring, stopping, sailing away and manoeuvring of ships
Nitrogen deposition is also included. For the effects of shipping traffic in this area is already a permit.
This means that you do not need to apply for a permit for the effects of shipping belonging to an establishment.
In your application you can therefore refer to the Nbw permit for the widening of the IJmond Sea Access. This contains a reference to an appropriate assessment. This is the appropriate assessment that was also used for the PIP MER Zeetoegang IJmond. The emissions used for nitrogen deposition are the same as those in the air quality study.
4. Ecological assessment has already been done
If during the construction phase there is a deposition of just over 0.0049 mol/ha/year, you can use an ecological assessment. If this test shows that no significant effects are to be expected, the project can still go ahead. Commissioned by Port of Amsterdam, Arcadis has made a basic document. It contains all the natural values in the vicinity. This can be used as a basis for an appropriate assessment of the company. All information can be found in the ecological report (in Dutch).
Internal and external balancing
Port of Amsterdam wants to actively help companies in direct external balancing (with or without the intervention of a nitrogen bank) between companies. For this purpose we want to map out which companies need nitrogen space and which companies have spare space, now or in the future. The more companies that sign up, the better we can match them. Companies can, for example, have nitrogen space left over when the business process is modified, when a company discontinues a certain activity or when BAT+ measures are taken. BAT measures cannot be used for external balancing. Check the rules on the website of Bij12 that apply in North Holland for internal and external balancing.

Are you interested in external balancing with a company in the port? Let us know if it concerns space that is needed or offered. We can then link the companies.
Want to know more? Get in touch with our expert.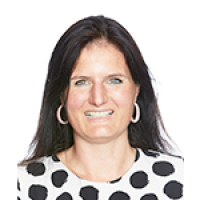 Disclaimer
Wij zijn geen bevoegd gezag en er kunnen dus geen rechten ontleend worden aan bovenstaande tekst. De Omgevingsdienst Noord-Holland Noord is vergunningverlener, in opdracht van de Provincie Noord-Holland.